IN TALKS with HELÉNA STAR
14.10.21
Words by Hannah Gordon
Today we chat with London based musician, Heléna Star, whose career has been nothing short of exceptional. Joining her local radio station as a DJ at just 16, the 25-year-old has since made a name for herself in the music scene. She now has her own show on Foundation FM, a remarkable female-founded radio station advocating for those from ethnic minority backgrounds and the LGBTQI+ community within the music industry.
As her name would suggest, Heléna is a stellar individual championing for greater diversity both inside the music community and out. She brings a breath of fresh air to the DJ scene and has proved herself as a discerning role model to those looking to follow in her footsteps. With LUNCH, she recounts her own growth as a young Black artist and what completes her signature performance look.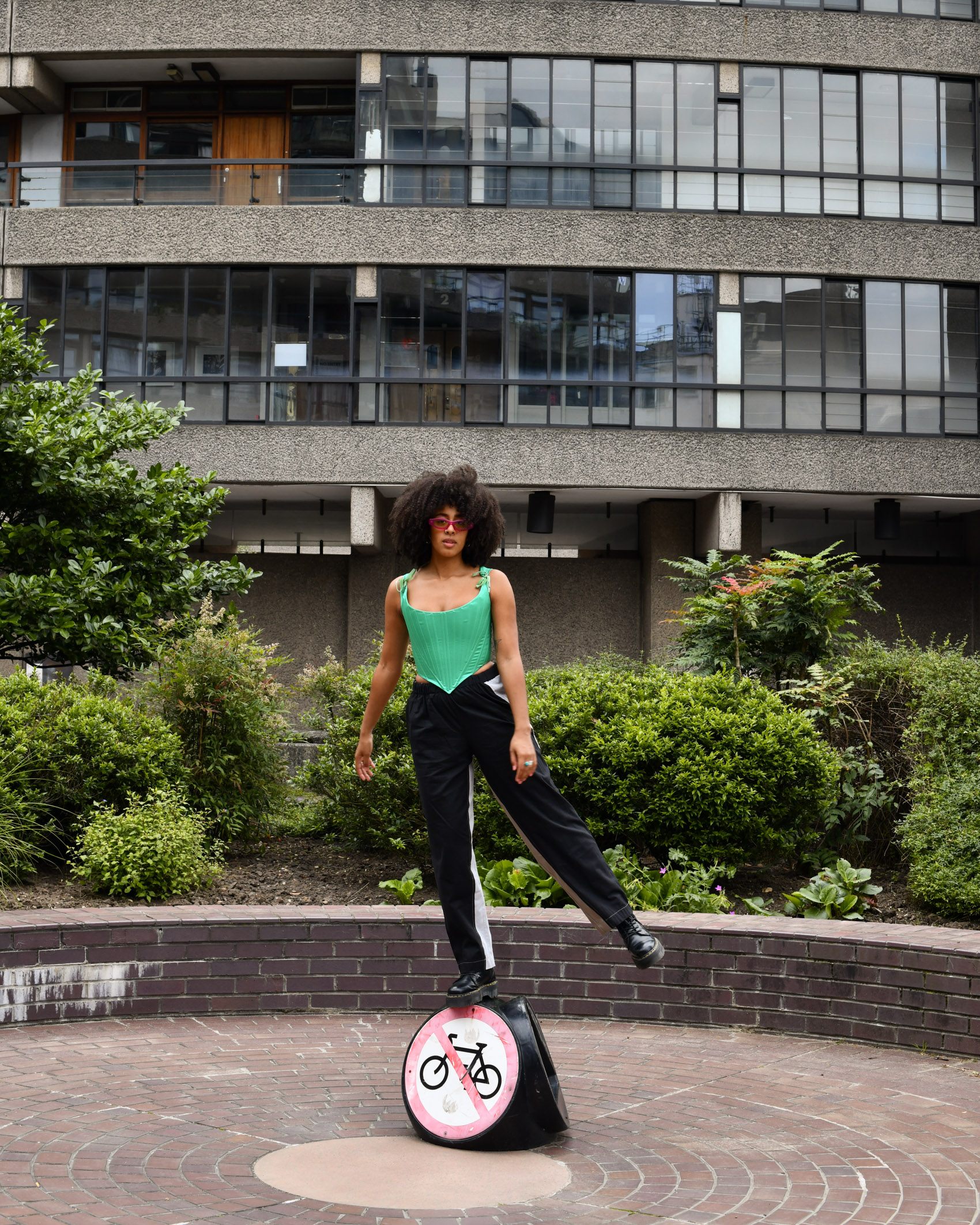 You recently performed with Keep Hush for Black Minds Matter. Could you give us more insight into both of these organisations and what's so important about them?
Yes I did! Keep Hush have been a great supporter of what I do for a while now and that is what they do across the board. It's a really exciting organisation that stream, promote and 'back the underground' in all their pursuits. Plus, it is run by the best team who are really great at what they do and genuinely care, which can be rare to find in this industry. Black Minds Matter is a charity that I only recently have been introduced to but again, what they stand for and the work they do is absolutely essential. Promoting mental health awareness in the Black community and providing free services for individuals and families.
You are also a host of Foundation FM – another really important platform. What do you enjoy most about being a part of Foundation? How has it grown since its beginnings?
I am so blessed to be a part of Foundation, I was lucky enough to join the station on their first week being live! Not only has the station grown in size, in the space of three years the station continues to evolve and provides a space for people to grow and flourish.
You previously stated that you struggled with the lack of diversity in your hometown, Guildford, as well as struggling with accepting your racial identity. What would you say to others facing the same issues now?
I really started to feel a shift in how I viewed myself when I moved away from home. It wasn't so much about accepting who I was, it was about being proud of who I am. I'd love to think that with the expanding knowledge at the tip of our fingertips and having role models that reflect under-represented groups, fewer people will have to feel othered. The reality is that we still have lots of issues to deal with but finding community and finding others who accept, love and understand you is the best place to start. I'd also like to see schools tackling those issues more as there currently is not enough done to protect or to educate those who need it most.
Having been involved in music and DJing from a young age, are there any other career moves you'd like to make in the future?
I am really lucky to have known the path I wanted to go down from an early age and one of the great things about this industry is that there are so many places to move into. I will always work in underground electronic music, but I would love to add more strings to my bow, including production, label management and eventually owning a club or venue.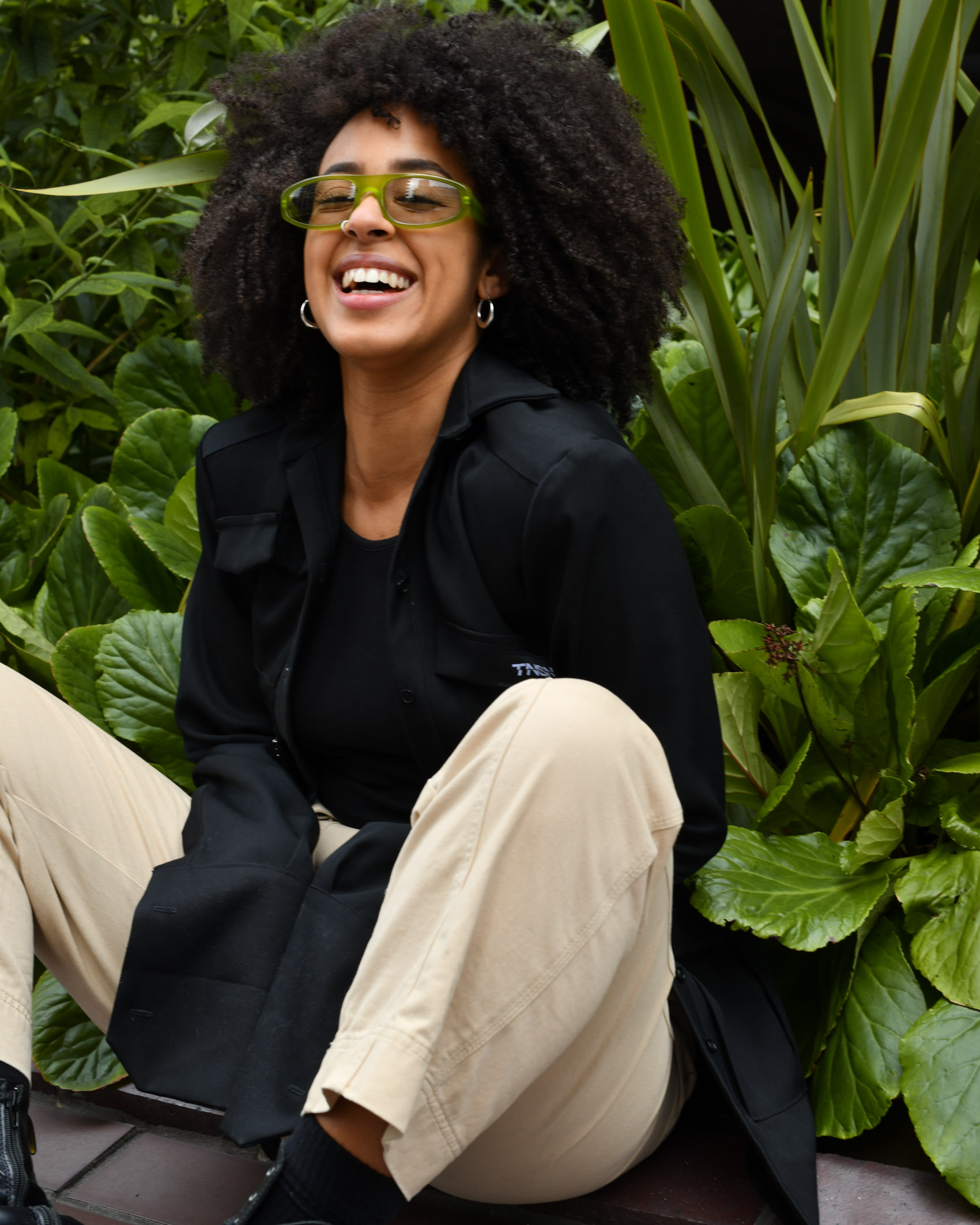 What is your go-to look for a gig? How does this compare with your style off-duty?
Those who know me will know I love to change my hair all the time lol but a staple look for me would be a slicked back bun – so I can easily use headphones without my hair getting tangled – with a bold red lip, maybe my own or a friend's designed oversized t-shirt and some kind of statement trouser or jeans. To be honest, I wear that on a normal day too, apart from off-duty you will definitely catch me with my afro flying free!