IN TALKS with SBA
21.10.21
Words by Tegan Jaimie
Made-To-Order brands are leading the charge in a new wave of conscious fashion labels. Revolting against their zeitgeist-led fast-fashion counterparts, the MTO movement isn't fleeting or short-lived. In fact, these agile business models may be the only viable way forward to solve the industry's significant contribution to the climate crisis.
We chatted with one of our original made-to-order designers, S-BA here at LUNCH to discuss the origins of the brand, seasonless collections, and of course, an ideal lunch in the studio. The S-BA founder Samantha Balcombe is hand-making pieces that are enduring and timeless and it's time to get to know the designer now.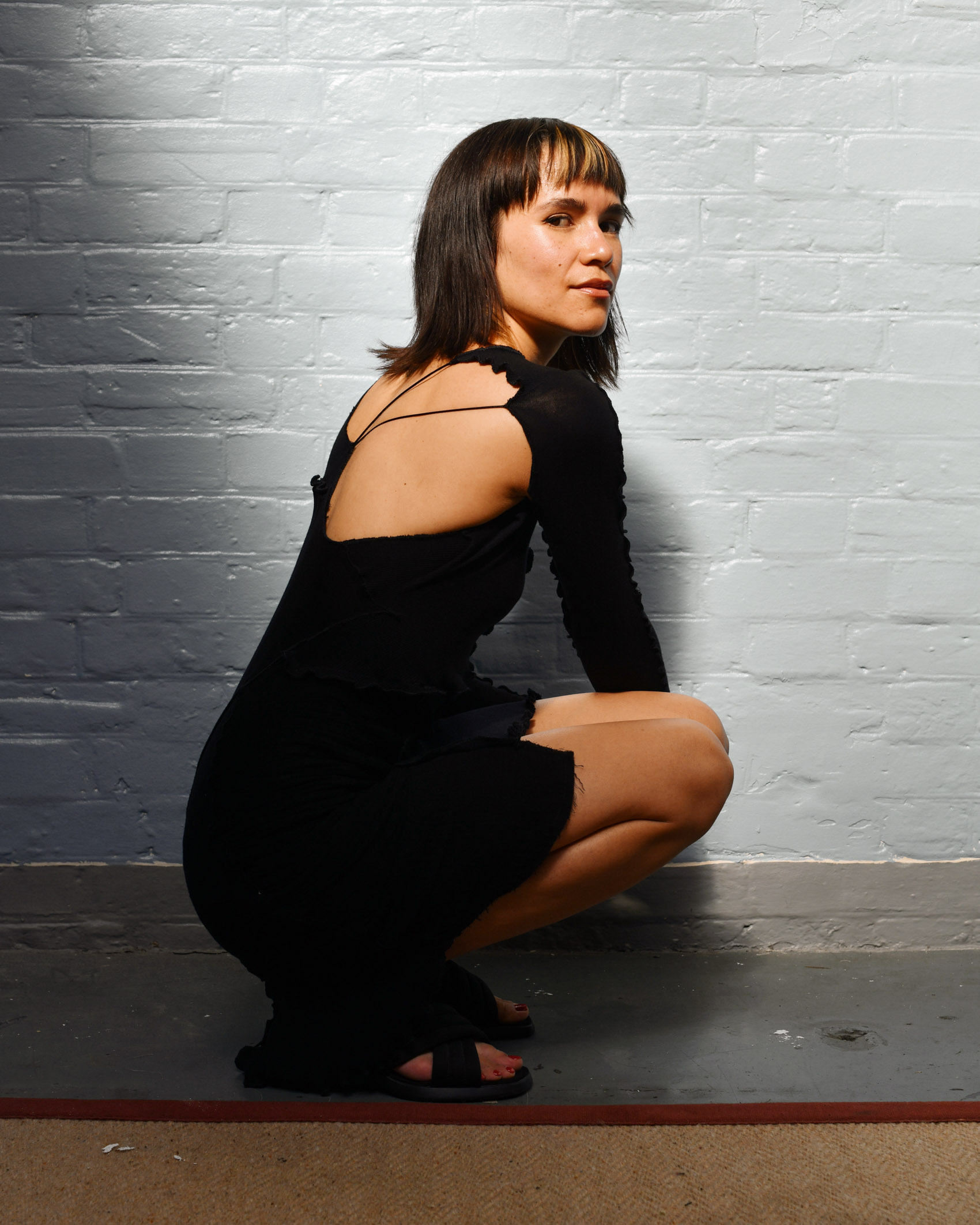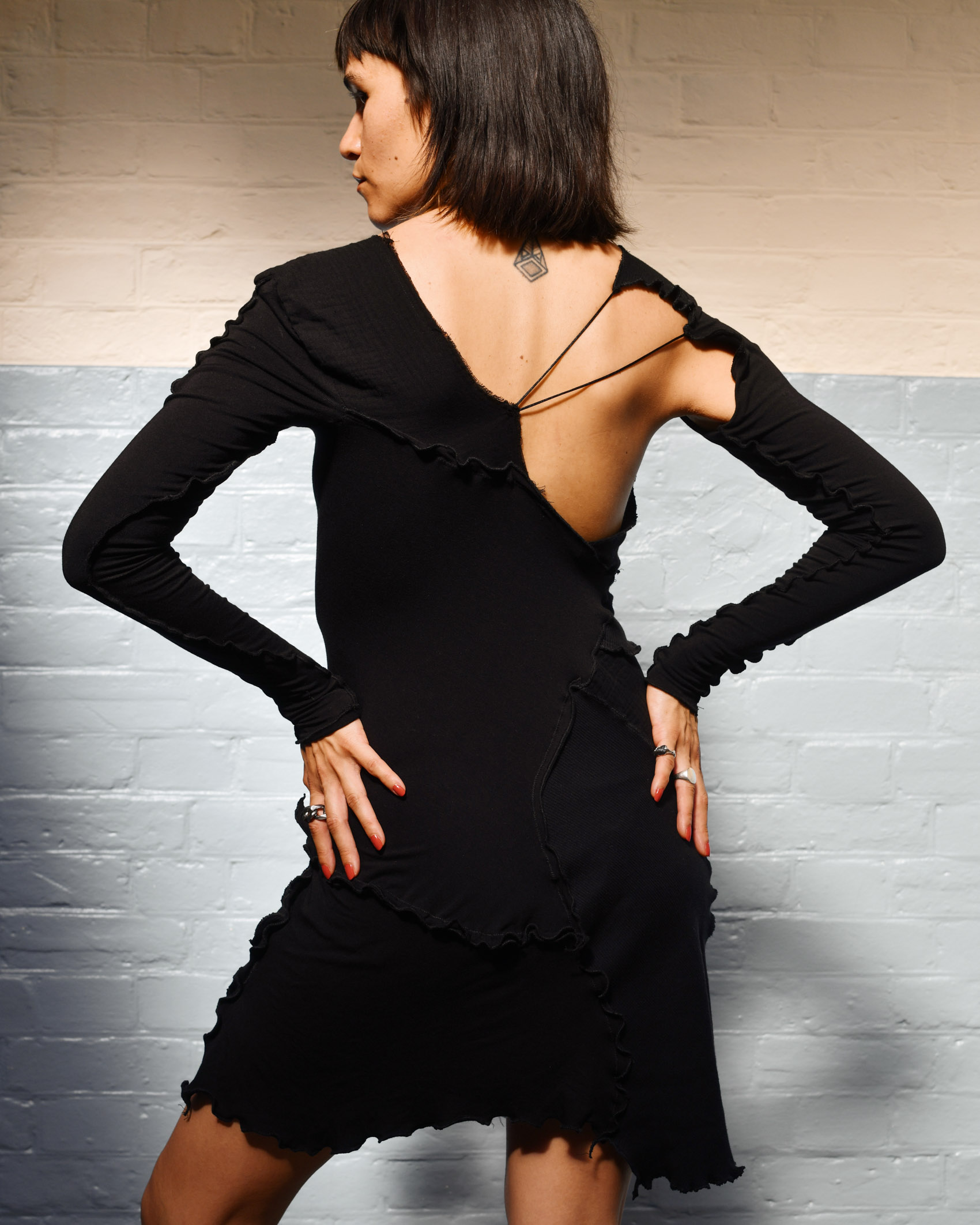 EXPLAIN THE DNA OF THE S-BA BRAND?
S-BA started very loosely about 5 years ago. I was in between jobs and internships and was very unsure about what step to take. I was working in a cool concept store and my boss told me that I should just start my own brand and we can sell it in the store. So that is where it started! Back then it was completely different, I was listening to a lot of techno and raving every weekend so it was very dark, unisex, and oversized designs. I was working full time at this store so I was just making a few things here and there to test the waters. It wasn't until about 2 years ago that I started to take it more seriously. I found the style that I actually liked making and wearing which I think is more feminine and pretty but still comfortable. I like my pieces to feel unique to the buyer so most of my pieces have an element of hand stitching or embroidery. My mum taught me how to sew when I was very young, I think of her a lot when I am making so I say she would say is a big part of the DNA of this brand too.
WHERE DO YOU DRAW INSPIRATION FROM?
I draw inspiration from lots of different things. Could be from the music I am listening to, things I see when I am traveling, or people I see on the street who I want to wear my designs. Sometimes even just seeing a certain fabric I want to use can inspire me as I think about what I could make with it. At the moment I am quite inspired by sparkly and embellished things so I think something new will be coming to S-BA soon!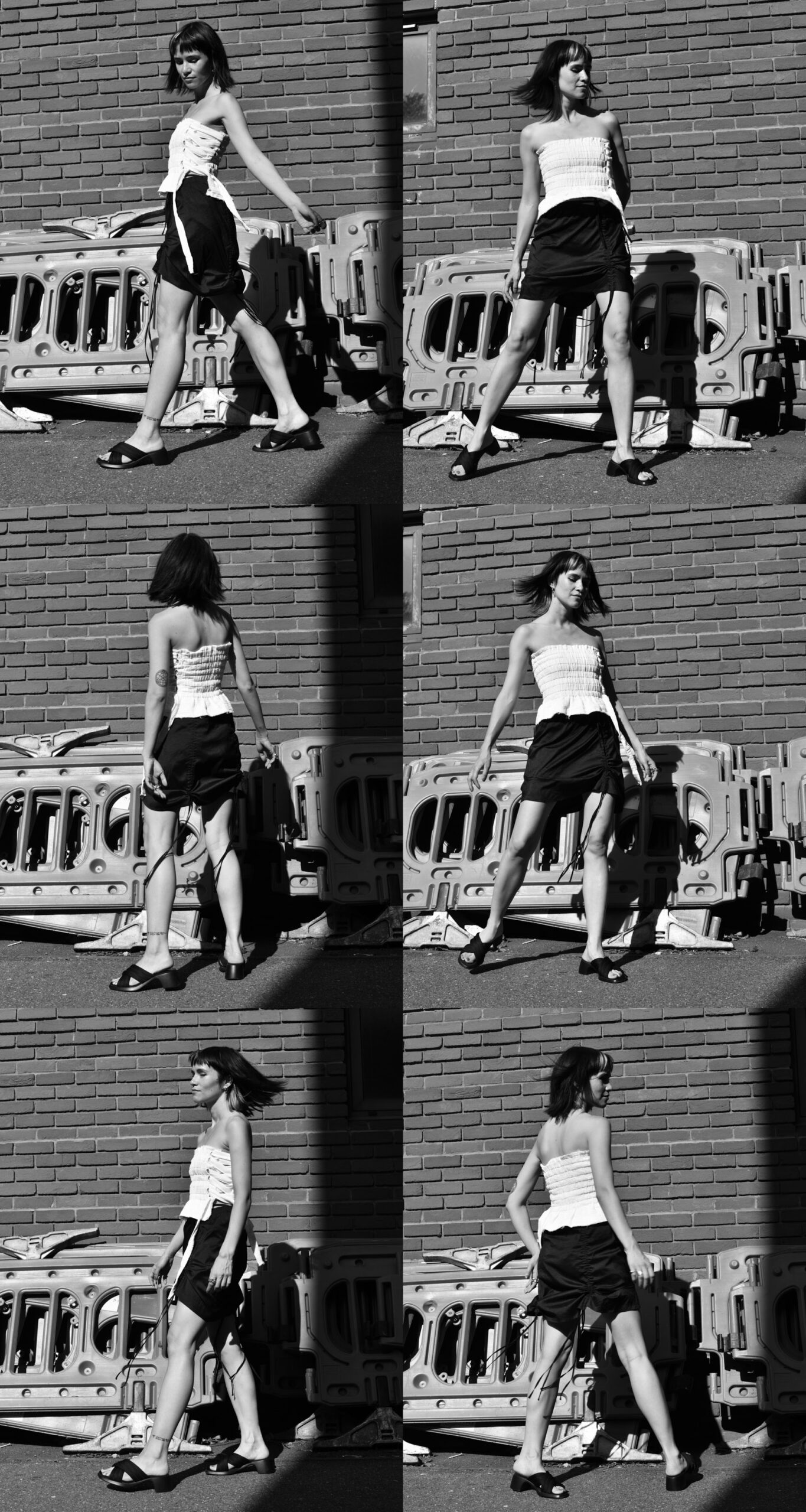 YOU ARE (HAND)MADE-TO-ORDER, WHY DID YOU DECIDE TO HAVE THIS BUSINESS MODEL? 
All my pieces are handmade to order to help reduce wastage. I prefer to do it this way instead of having multiple garments and lots of fabric sitting around. And in some weird way, I feel like it is more personal making each piece to order. Also as I have moved my studio to home, it is a lot more space-efficient as my flat is tiny! 
AS A SEASON-LESS LABEL, WHY IS THIS CONCEPT IMPORTANT TO YOU?
The season-less aspect was always gonna be my concept before I started my little label. After interning with designers and realising the mad stress and the amount of work leading up to each season, having to create so many looks that are soon to be branded as "past season" 6 months later. Having zero breaks and no sleep. It just always seemed so wasteful and not good for your mental health. I would rather create one season a year with staple pieces that can be worn throughout the seasons. I do carry over some designs as well from previous collections such as the Slit Trouser. This was only of my first ever designs and still one of my favourite pieces!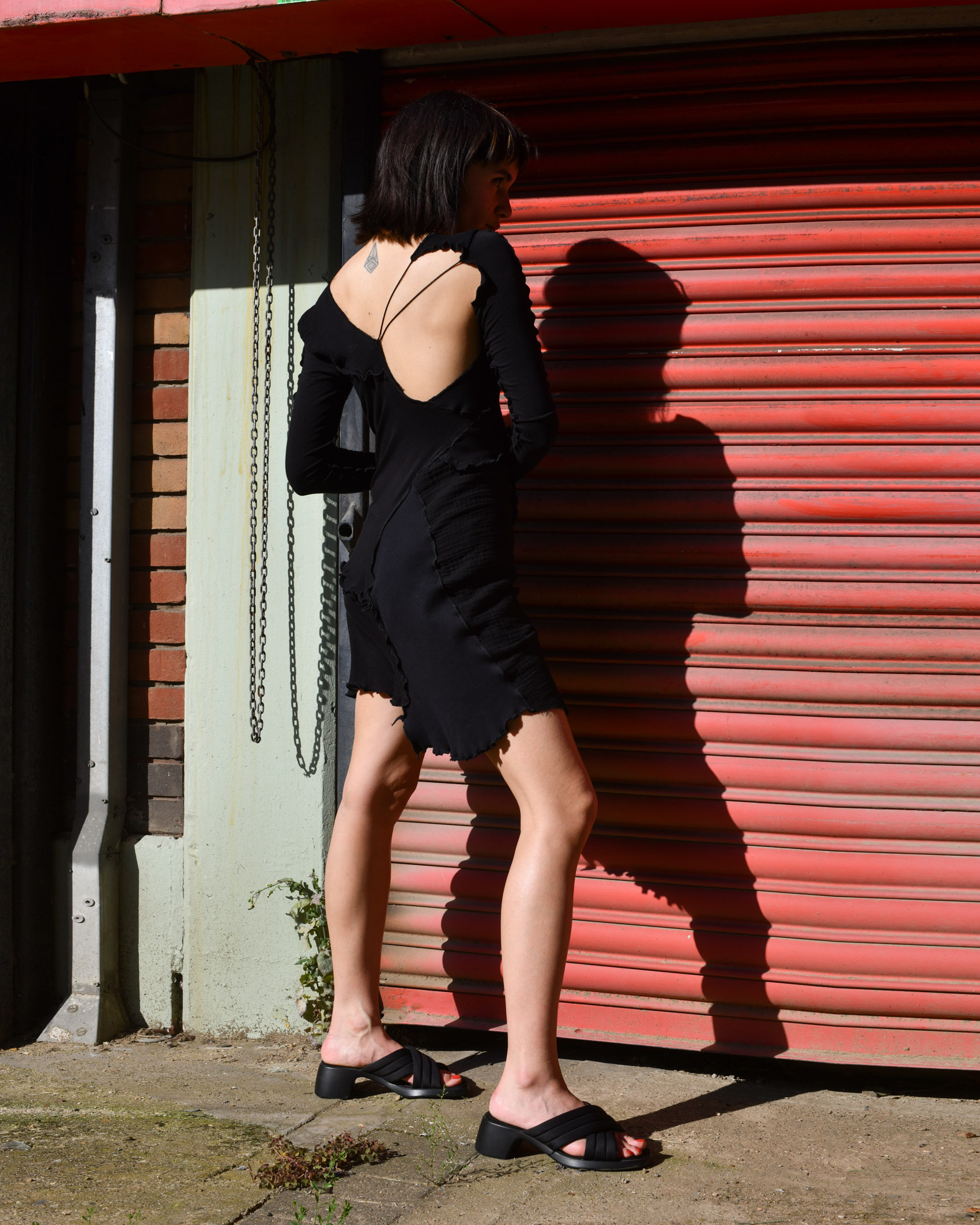 COULD YOU EXPLAIN MORE THE RESPONSIBILITY AS A FASHION DESIGNER TO BE MORE SUSTAINABLY CONSCIOUS? 
I think it is very important when starting a brand to think of how to be as sustainable as possible. There is so much mass-produced and fast fashion shit out there that I think it is important to not follow the trends and create unique pieces that are special to you, whilst also trying your hardest to not damage the environment. I am always thinking of new ways to be more sustainable. A couple of years ago I stopped getting my fabric labels made, and instead, I bought a stamp for my logo and I handwrite the care instructions onto scrap fabric. I also have always kept most of my fabric scraps, and over the last year or so I have been turning them into remnant tops and dresses. One-off designs that I patchwork together. These have been my favourite things to make and have been a hit!
AND FINALLY, WHAT IS YOUR IDEAL LUNCH WHEN IN THE STUDIO?
I am currently trying to be healthy so my current lunches have been very green salads. However, my ideal lunch would be fried chicken or a burger and chips!