Sapphire & Emerald Signet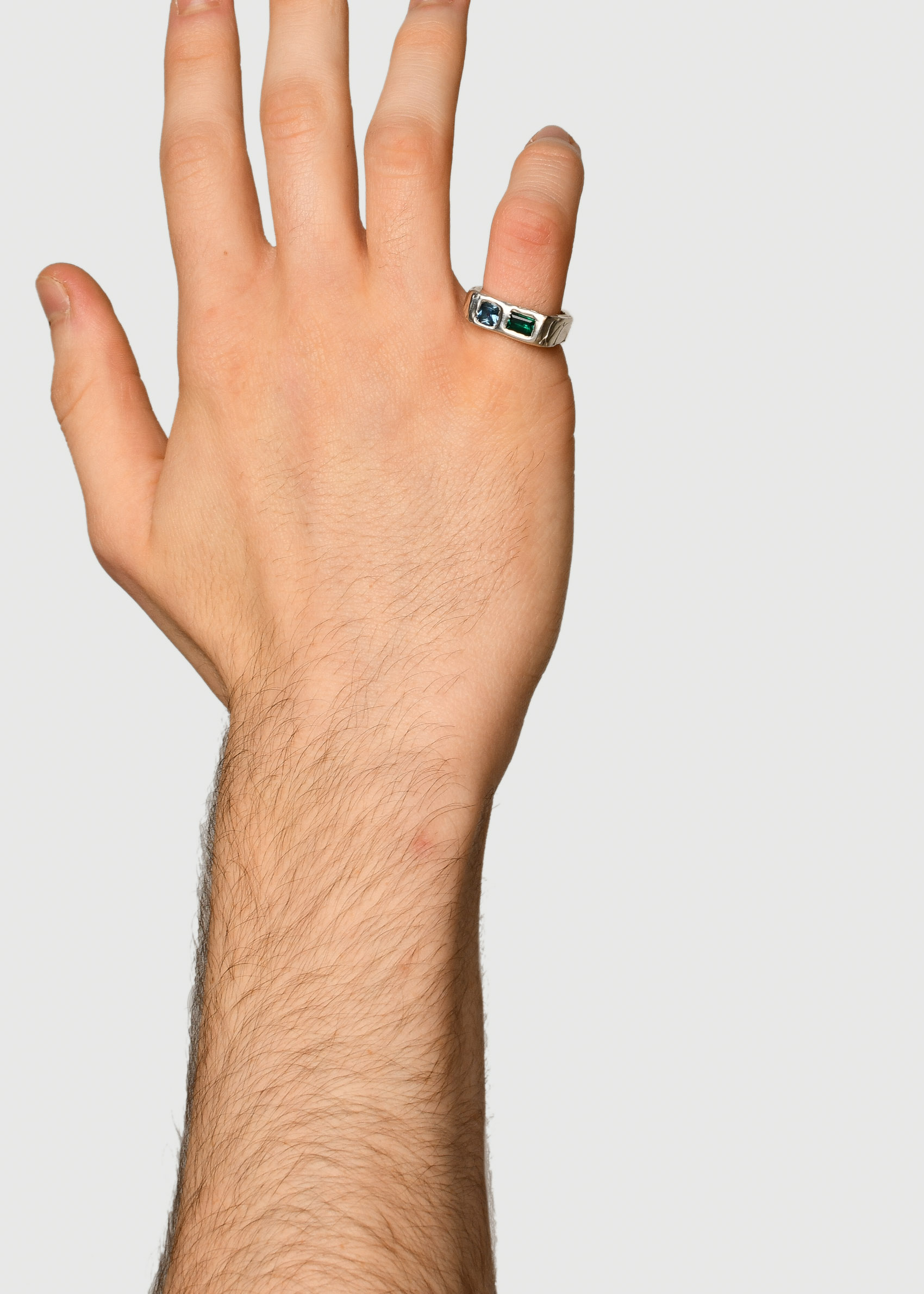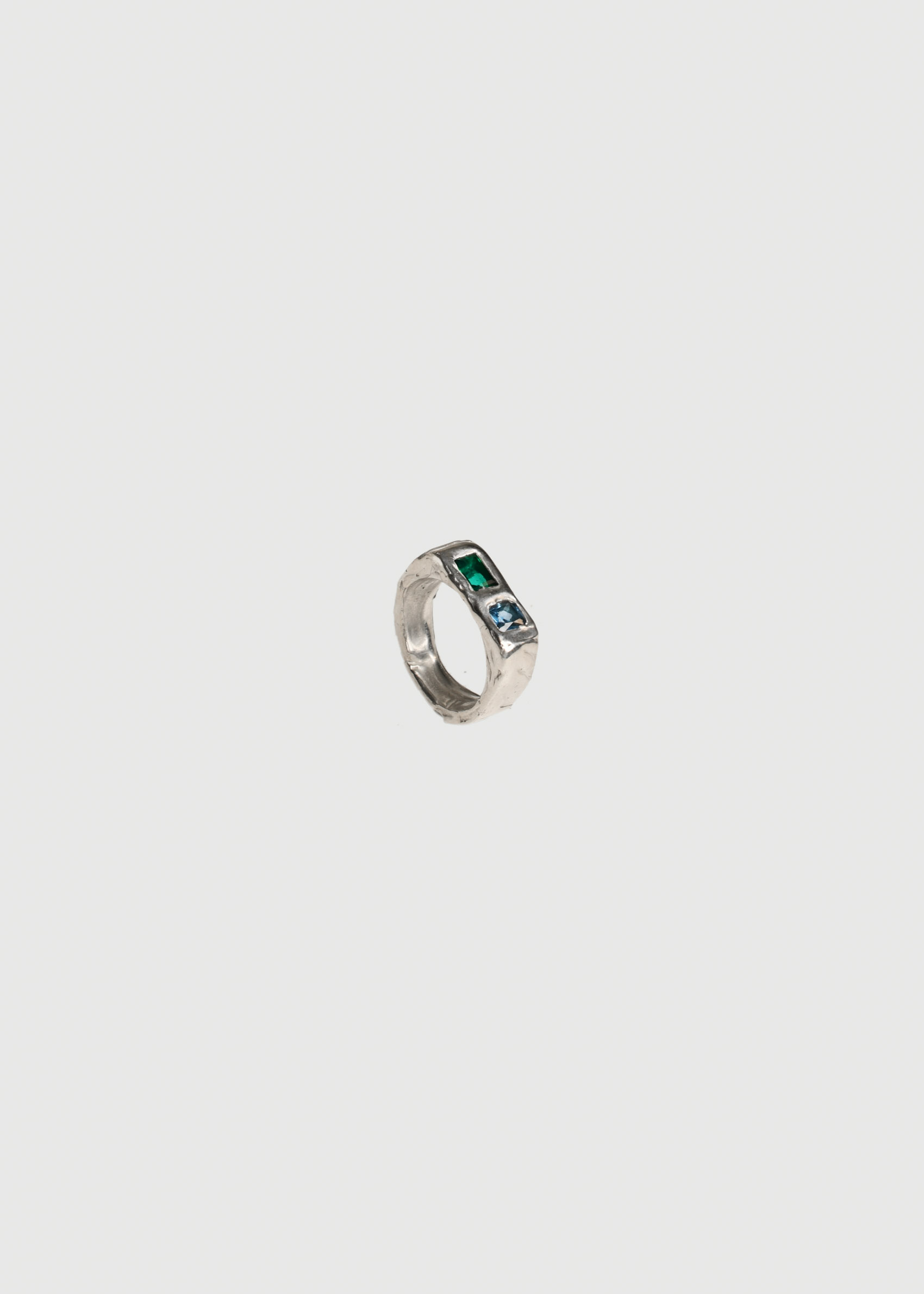 Recycled sterling silver
Lab-grown & ethically sourced sapphire and hydrothermal emerald. Sapphire: 5*5mm 0.6ct Emerald: 6*4mm 0.8ct
Winking face, an ode to lost ones
Sustainability and responsible sourcing are at the centre of our ethos. By recycling silver and using gems from certified labs we reduce our environmental impact. Our focus on nature is reflected in the organic shapes and textures, with flawless gemstones juxtaposed against the ebb and flow of molten silver
Due to the handmade nature, texture and stone placement will vary with each item
Tarnish and wear of silver is natural, however, to keep your jewels feeling fresh consider the following:
– Avoid wearing in bed & during exercise
– Warm water, soap & a spare toothbrush will remove any excess dirt
– A jewellery's silver polishing cloth is included in each purchase (stock dependant), this can help bring that 'brand-new' feel back to worn pieces
– The gems are scratch resistant and suitable for everyday wear, but caution is best practiced to prevent damage
Ring conversion chart:
https://cdn.myonlinestore.eu/93d40065-6be1-11e9-a722-44a8421b9960/images/ringsizemeasurementconvert1.png
Click to close
Tap to close
This is a Made to Order item which will be lovingly handmade by the designer once the order has been placed. Please note that MTO items are non-returnable. This is because each MTO item is unique, with no batch production in place. Please refer to the product information for your particular product before purchasing. If you require any information or sizing requirements for a MTO item, drop us an email at customercare@lunchconcept.com. Investing in MTO items is a sustainable and ethical approach to buying clothing and accessories, minimising waste whilst supporting slow fashion. When buying items made by any of the designers stocked at lunchconcept.com, you are helping to support a small fashion brand. Thank you.