IN TALKS with SPENT
22.06.22
Featuring Spent
Words & Styling by Graham Peacock
Photography by Scott McWilliam
Make-up by MVB
Venue Bonjour Glasgow
It's exciting to see an artist like Spent gain traction in the music scene. With infectious electronic beats, and a lyrical ability that sees them move between powerful and unbothered from one line to the next, Spent's sound appears as effortless as it is unpredictable.
Not satisfied with solely releasing music, Spent creates an entire world for their listeners to immerse themselves in. With a bold visual style and innovative videos, Spent has emerged as a multidisciplinary artist who cares about serving up thought-provoking, hedonistic, complex work, and who doesn't give a f*** about what everyone else is doing. 
Having climbed through the ranks despite an absence of live venues, we visited the Cybersexy musician in Bonjour, a queer bar in Glasgow's East End, to talk about all things digital, physical, and queer.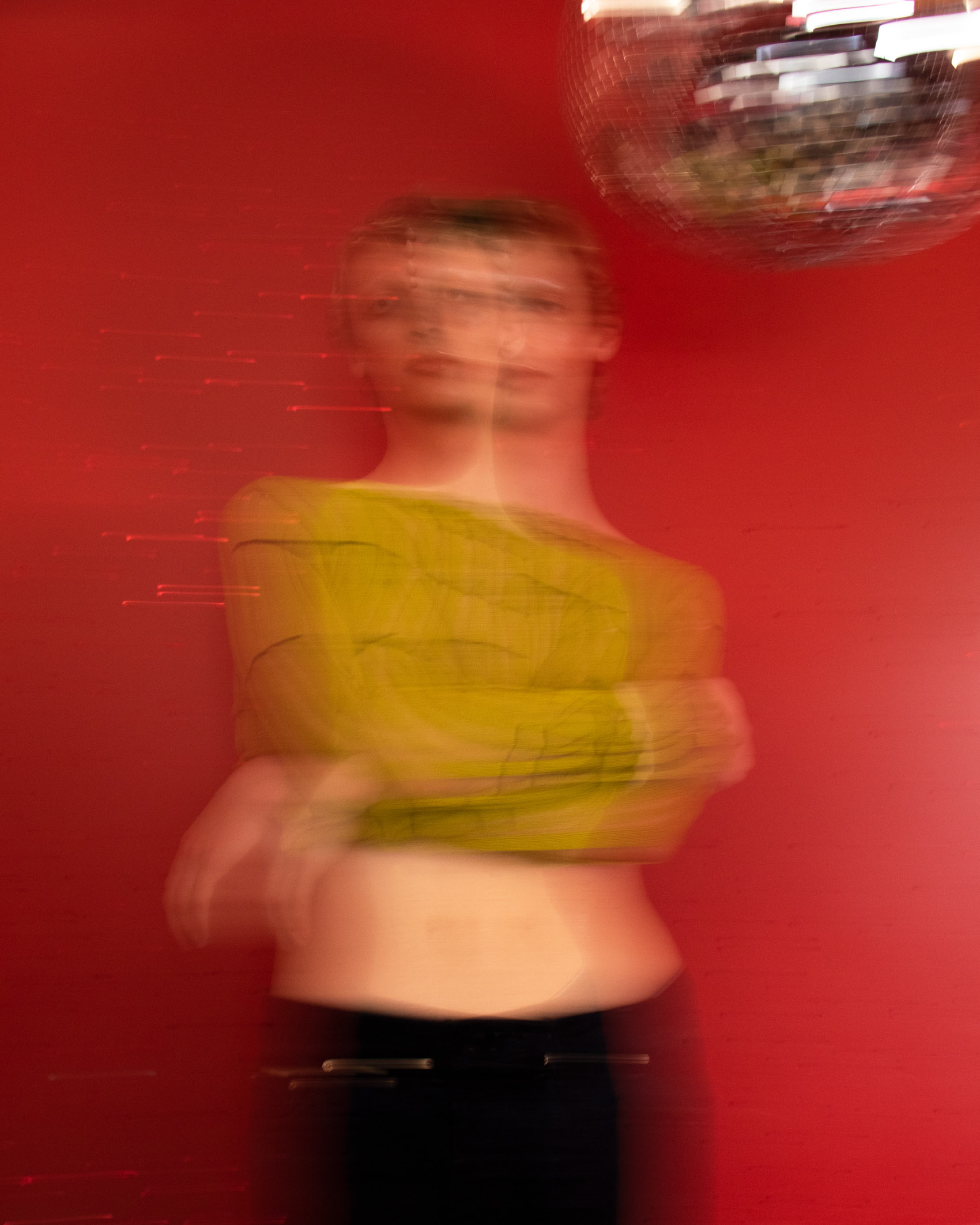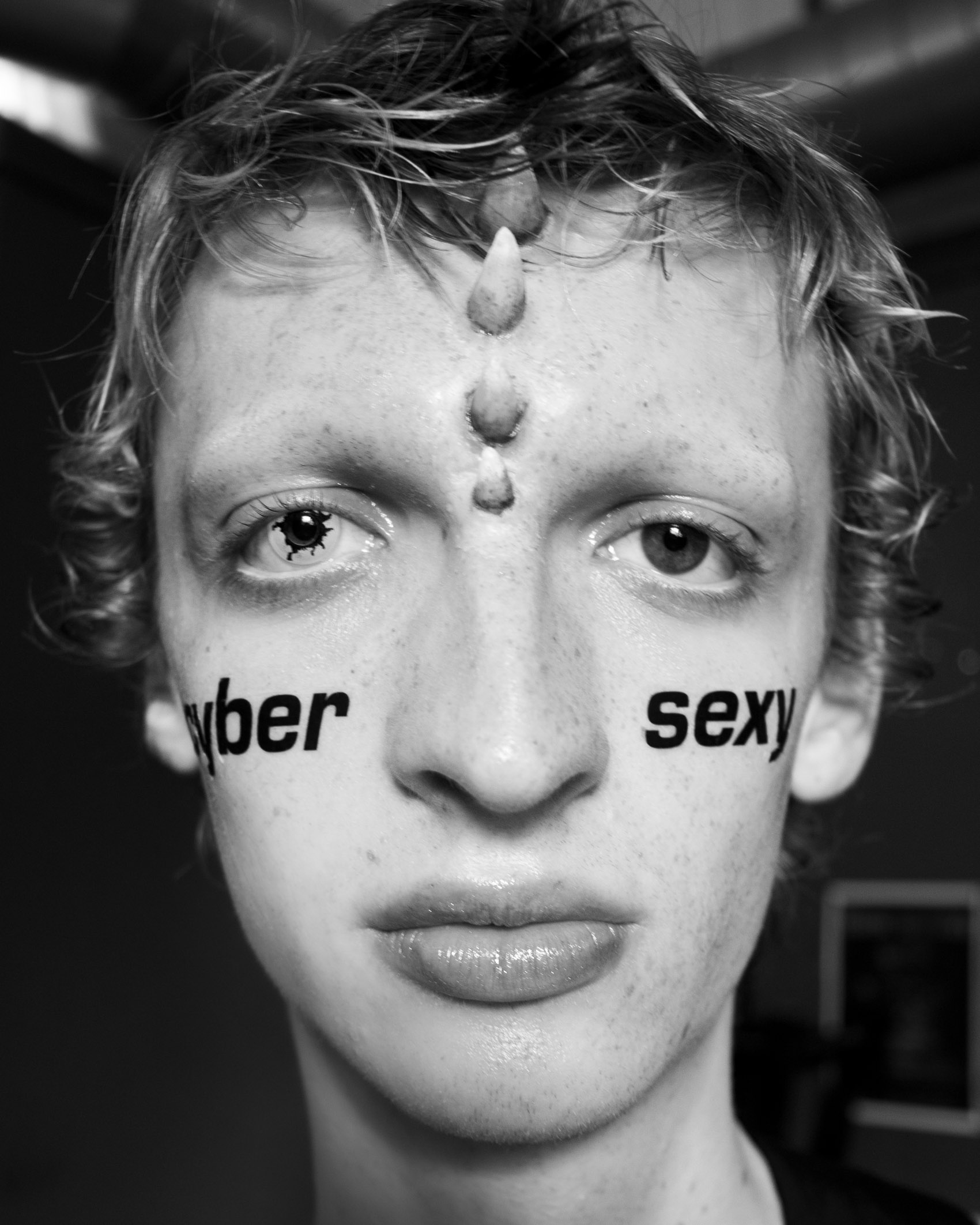 Spent! How are you?
I'm good. I'm feeling very extroverted, which is lovely for both of us.
We're in Bonjour: a profit-sharing, workers co-op queer bar in Glasgow. How does it feel getting to perform in spaces created for and occupied by queer people?
It's nice. It's refreshing. When you're coming up, and you're performing in spaces where no one wants you, and no one's ultimately listening to you, and you're just selling your soul, it can be a bit disheartening. I think especially for queer people that's kind of just everyday on the street. So it's quite nice to come into a space and be turned the whole way up and be fully you and do your art, and everyone's there to really be there. It's nice. It's good.
Tell me about your name.
It's simple. Spencer is my last name, Teddy is my first name. So, half of Spencer, and T for Teddy. But the alternate way is Spencer, and I'm bent, so: Spent.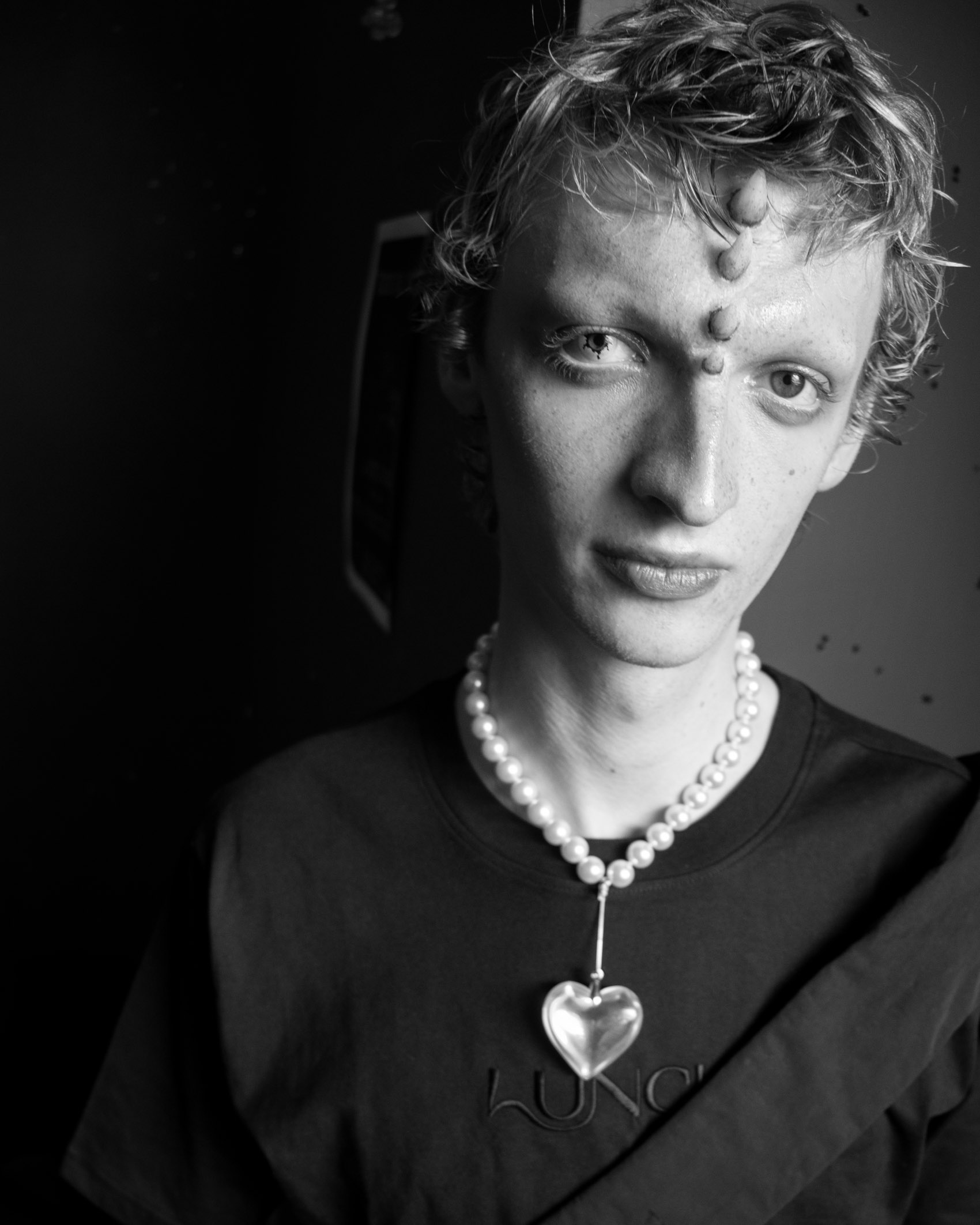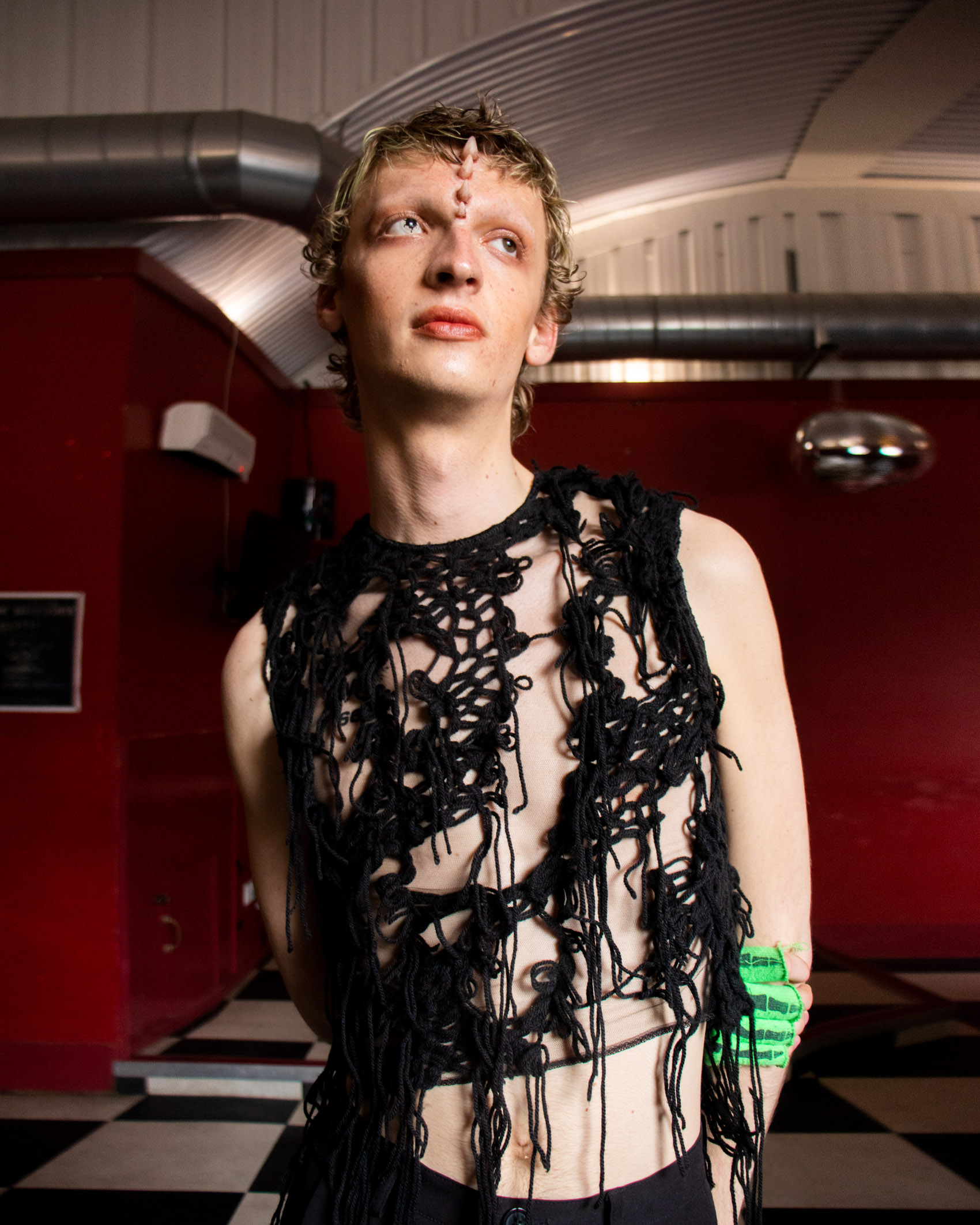 We've read other interviews you've done, and you talk about Spent in the third person. It feels like Spent is more than just a stage name, do you feel like they're separate from you?
It's both, I think. Spent is completely informed by my personal life and my experience. It's so personal, but I think by removing Spent from Teddy I get this freedom to be as creative as I want with no restrictions. It's removed from the physical space so I can exist in the digital. And this can be expressed through sound, visuals, performance, anything. I think Spent just removes the limitations of physical space.
Your work seems more preoccupied with the digital world than the physical one. I think queer people find a lot of power in the way they present themselves online, do you feel this way?
Yeah, I do for sure. I think a lot of queer people do because it's a space where you have complete agency to be whoever the fuck you want and do whatever you want to do. But I don't necessarily think my work focuses on the digital space, I just think it focus on queer experience. I think, as I'm growing up, it's more about how I then translate that into the world and the people I have around me. So it was very online-based, and now as I move on it's more as a commentary on the time.
Speaking of the digital world, what was your most recent Google search?
'LoveHoney discount code'.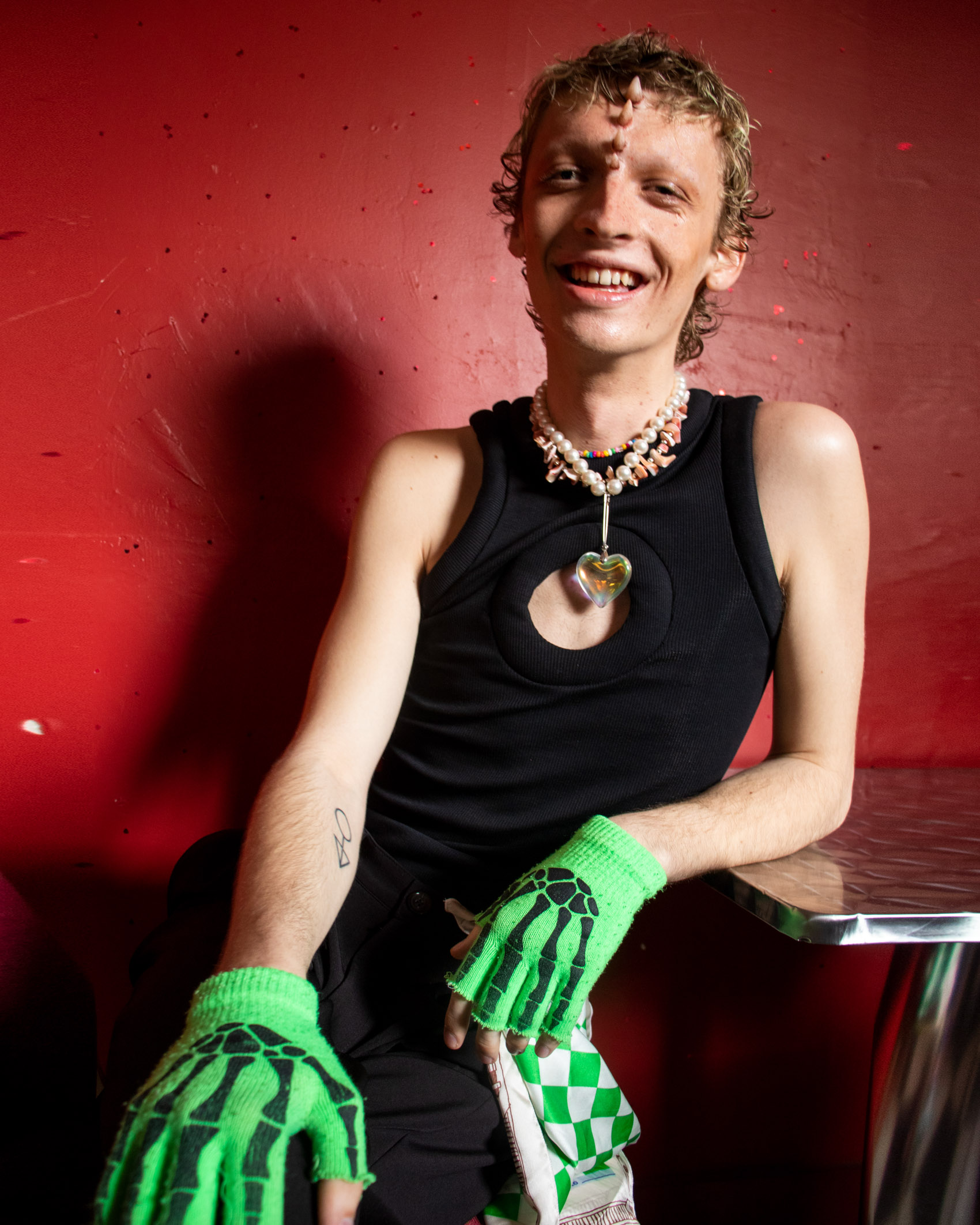 We keep listening to Cybersexy. Is this song part of a new project?
Yeah, it's part of new stuff. It's planting a foot in reality, this whole new project. I'm in my Basquiat era. Like, I'm not trying to paint a really realistic situation. I'm just churning shit out about the real queer, nonbinary experience. My new song is called Eyes. Cybersexy was the club, it was the online space. Eyes is that feeling of walking down the street with all eyes on you in the best way and the worst way. Like yeah I look good, but do you want to fuck me or do you want to fight me?
The same can be said for any creative industry, but the music industry feels especially fast-paced. Do you feel a pressure to release new music, or do you feel like you can take your time?
I definitely felt pressure with the last stuff. I was at uni full time and releasing songs and music videos every single month for a year. It was so intense, but I felt I needed to otherwise I'd be forgotten. Now I don't feel that at all. I'm an independent artist, I don't have a label. Okay, I might be in the industry, but I'm also not in the industry – I think that provides such freedom, because I can just do whatever I want. I believe in my music, I'm giving this perspective that hasn't been given a lot before. Regardless of the sound, the subject matter, where it's coming from, is not in mainstream stuff. So I don't need to chase, I need to give my authentic real experience, and if that happens to be once every 2 weeks then fine, if that's once every six months, then fine. It's just about authenticity.
Speaking of authenticity, people throw around the term authentic, and they throw around the word experimental. But we feel like your work is genuinely both. It's experimental in the sense that it fits into the genre of experimentalism, but listening you can tell that you yourself are pushing yourself to experiment within your sound. Who influences you?
I'm influenced by everything, and a lot of things. At the moment, it's James Blake, Frank Ocean's Tumblr – Patti Smith's book Just Kids is the reason I moved to Glasgow. Obviously Arca, JPEGMAFIA, and Andy Worhol at the moment randomly. I was never really into him before now.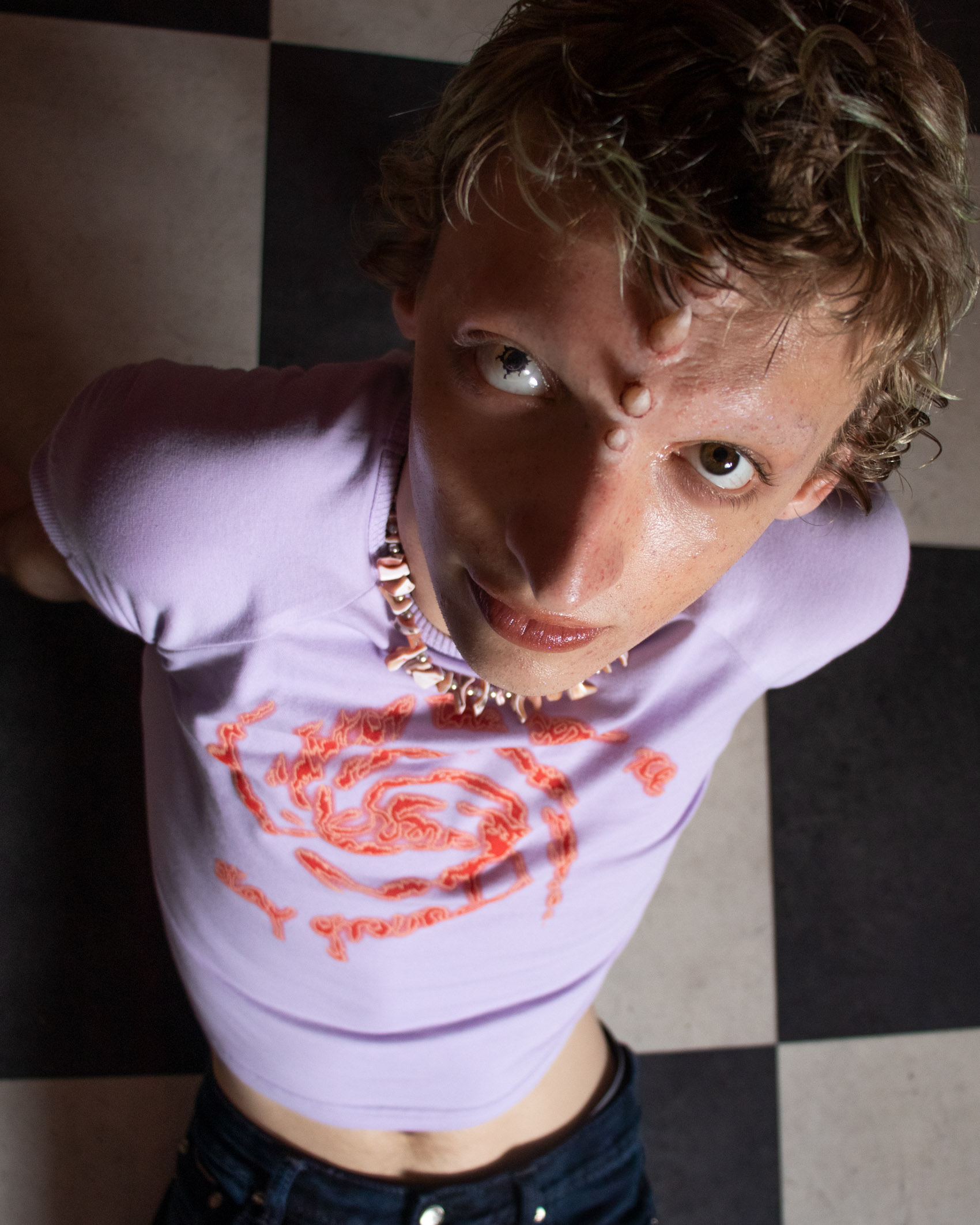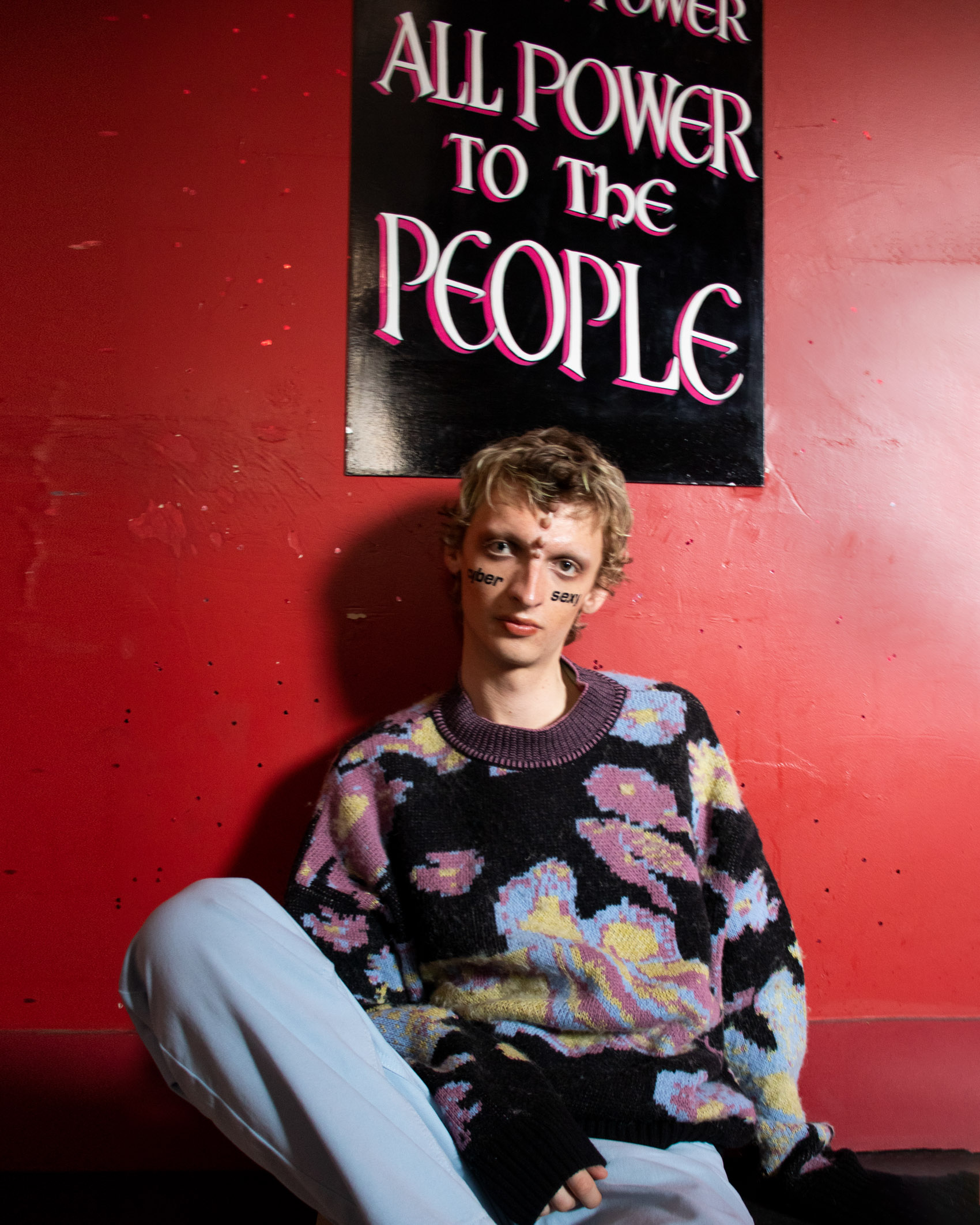 Okay, that's all. I'm buying you a drink at the bar. What are you ordering?
A pint of your cheapest cider.