IN TALKS with NILÜFER YANYA
02.09.22
Featuring Nilüfer Yanya
Photography: Bethany Grace
Styling: Tamara Turnbull
Makeup & hair: Margherita Lascala
Words: Graham Peacock
With thanks to Limitée PR
There's something refreshing about Nilüfer Yanya. With a voice that moves cooly over dreamy electric guitars and sombre piano chords, her lyrics read like cryptic diary entries. On her latest release, PAINLESS, Yanya moves into a sound that feels more cynical, more honest, and more introspective.  
Somehow, Nilufer manages to bear her soul and keep her cool as she processes loss in its many forms, and spending the day with her gave us an insight into how she pulls it off. That raw honesty Nilufer's fans have come to love in her music seeps into how she talks about the process of creating an album. Following up 2019's Miss Universe was never going to be easy, but on PAINLESS, Nilufer turns her back on expectations, pigeon-holing, and the high stakes she created for herself – and she's had a busy summer reaping the rewards. With LUNCH, Nilufer takes a break from touring to get candid about the story behind the music.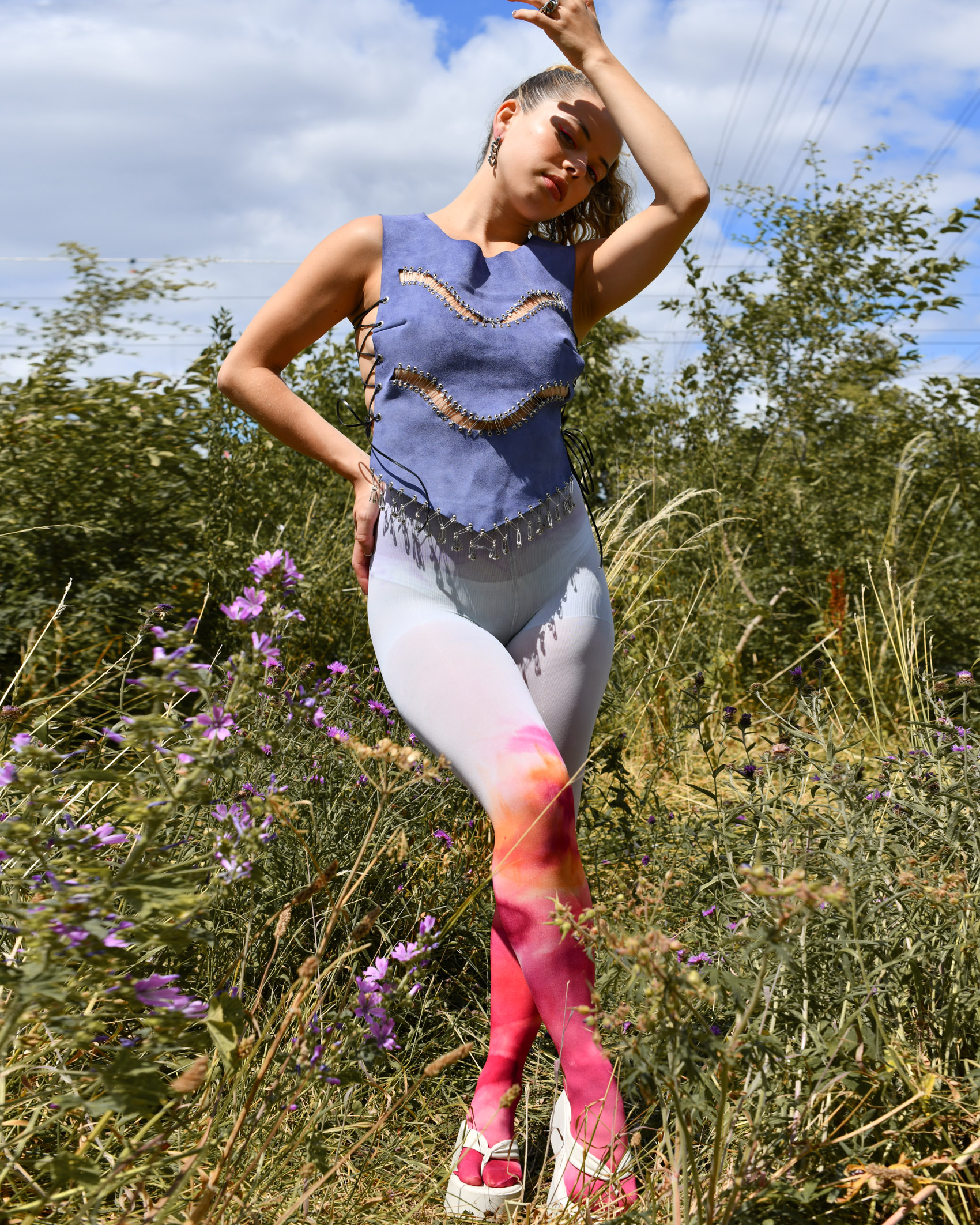 Talk to us about the background behind PAINLESS. There's a sense of mourning in a lot of these songs. What kind of loss are you exploring?
It's interesting – I think I was talking about a relationship a lot of the time, but the real relationship I was mourning was the one with myself. It was like, going through the relationship as a way to get to the relationship with myself. A lot of my songs turn out to predict what's gonna happen in my life.
So have you lived through the songs you've written on this album after releasing them?
Yeah, that's exactly what happens. It's really strange. Maybe part of my subconscious is preempting what could happen. Not for every song, but definitely for some of them I'm like, 'Wow, that's kind of eerie how that panned out exactly like that song,' or 'That song makes a lot of sense now' – it's like I was writing for a future version of myself. Like Chase Me, I really liked the song, but I didn't necessarily know exactly what I was writing about, and then I walked into a situation where I was like 'Oh, this is exactly what that song was about'.
Who did you make PAINLESS for?
I guess I always write for myself, but once you know people are gonna listen to it, it does change things a bit. It lets me be more vague sometimes, because I don't need to necessarily know what [every] line means to me, but it could mean something to somebody else, or I can just appreciate it because I like it and I don't have to think about if it's genuine or authentic. I find it interesting to step into other people's shoes, and write from their perspective. I mean it is still authentic, but it's your take on what someone else might be thinking.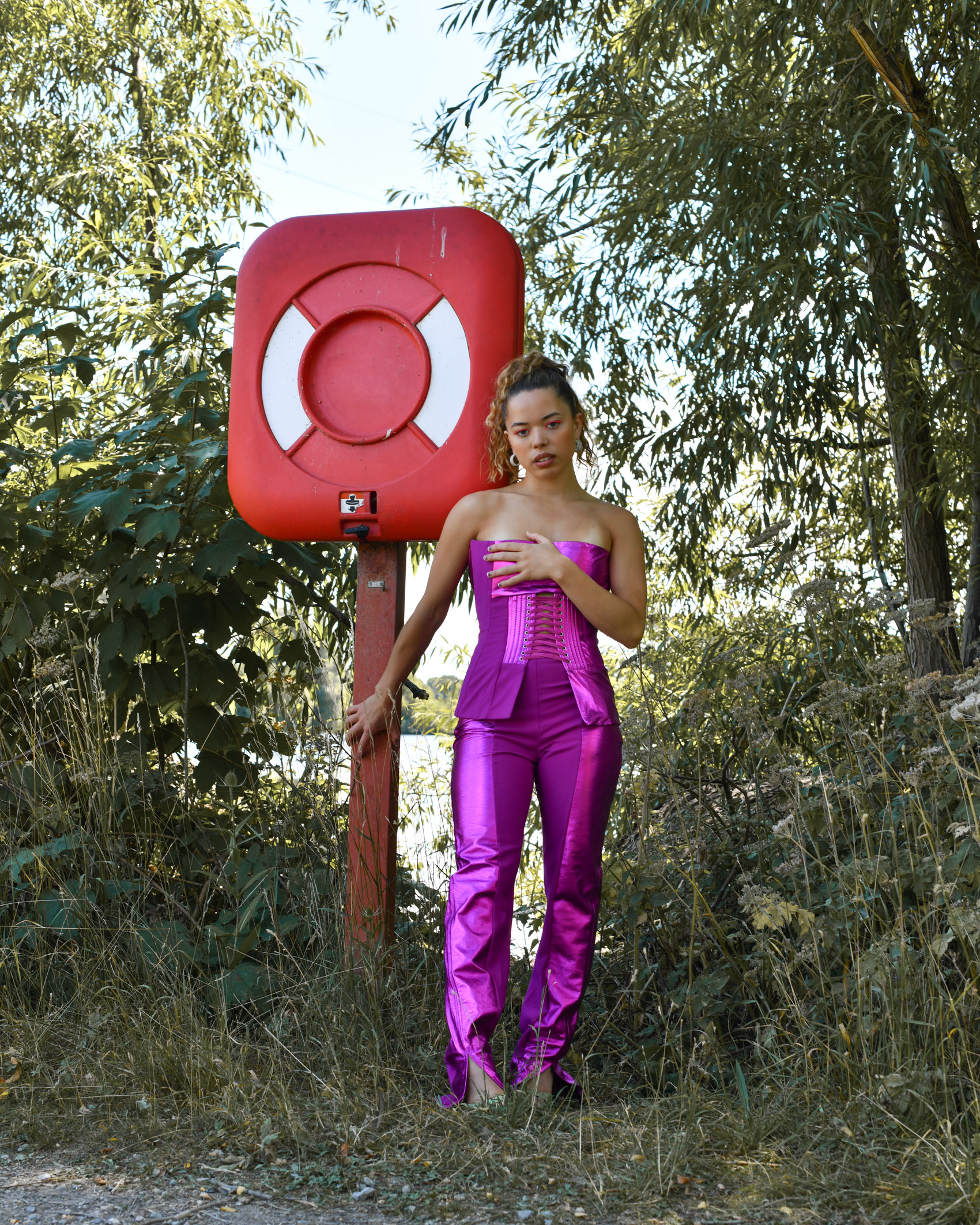 Sonically, you can feel the shift between this album and Miss Universe. Was that a conscious desire to explore a slightly different sound, or was that shift more spontaneous, and informed by you changing yourself?
A bit of both. On Miss Universe I was worried about making something too much of one sound. People would be like 'Oh, you're indie', or 'Oh, you're this', and those tags were so annoying. I don't really want to fit into one box, so I played around with different styles. Looking back on Miss Universe, I found it a shame because it doesn't always sit together the way I imagined it. So I was like, with PAINLESS, let me not be afraid. If I want to do this guitar, grungy-rock thing, let me just do it and not worry about whether it's gonna put me into one group or genre. I just went for it.
Speaking of your debut, it was so well received, which I'm sure must've felt great. But how does it feel having to leave each project behind to start a new album? Is it intimidating or freeing?
I was so glad to be free of it. Even before it's released you're sitting with it for like three to six months. In a way, once I'd done it I was already over it. But then you're touring it, playing it, talking about it, and then you're so done with the record [laughs].
It was weird because I felt like there wasn't anything left in my reserve. I did an EP, then the pandemic started and I was writing, but wasn't very creative for a year. So it was hard to get back into the place where I was before Miss Universe came out, and not think about people listening. It infects you, in a way. People call it a difficult second album for a reason, it's easier when no one's listening and no one's watching.
How far ahead do you plan your music? When you were working on PAINLESS, did you already have an idea of how the next project would sound?
In general, when I'm writing I've learned to just write instead of writing for something. That way even if something doesn't fit you don't have to throw it away, you can keep it. It's just useful to keep writing and pick what you want for that project. Then there's always something to go back to. But when I started writing PAINLESS I felt like I'd used it all up.
Which is quite freeing right? Just having a fresh start. 
It was! I was working with Will Archer, the main producer on PAINLESS, and we wrote a lot together. Which is something I'm wary of, but we get on so well and it just made sense.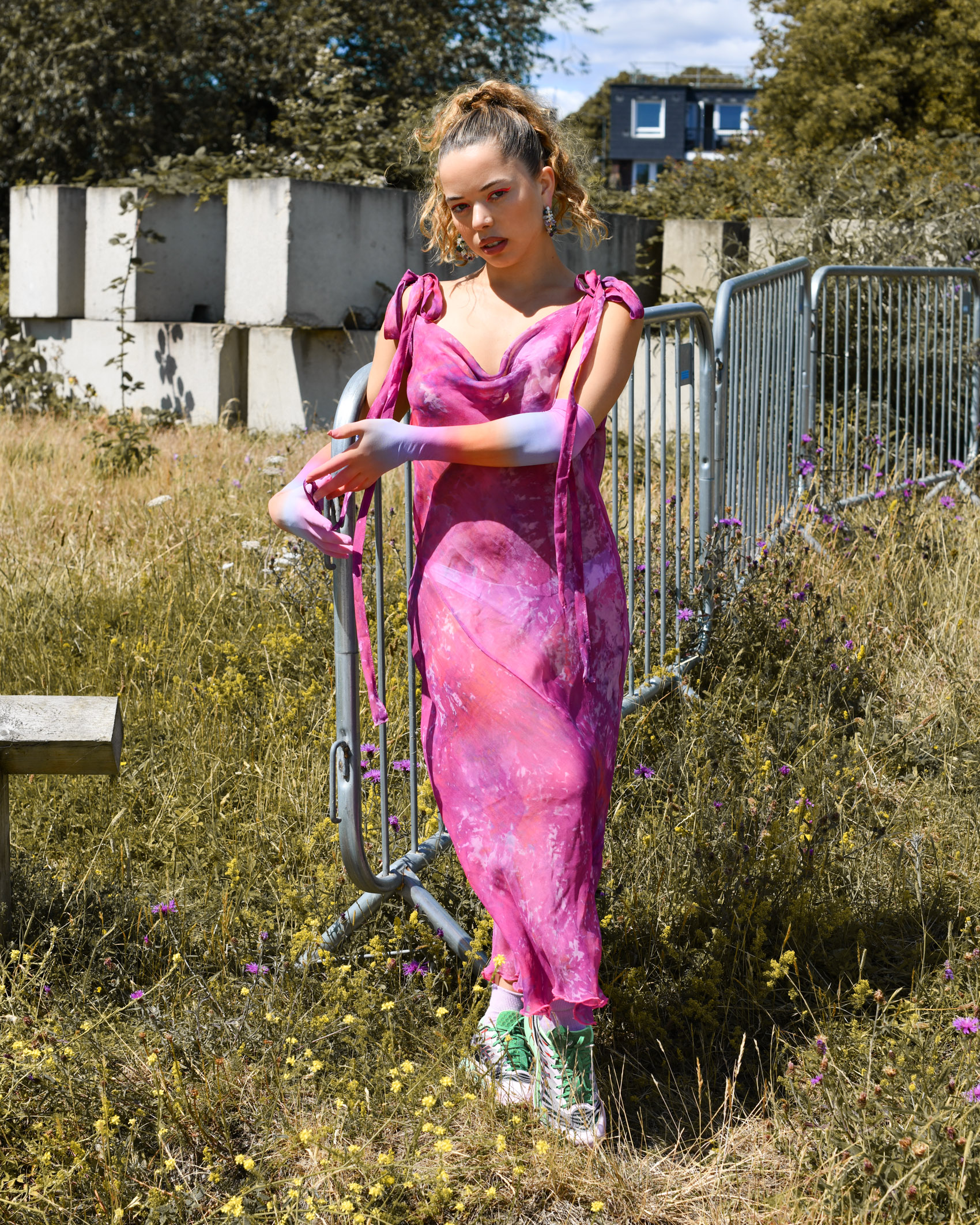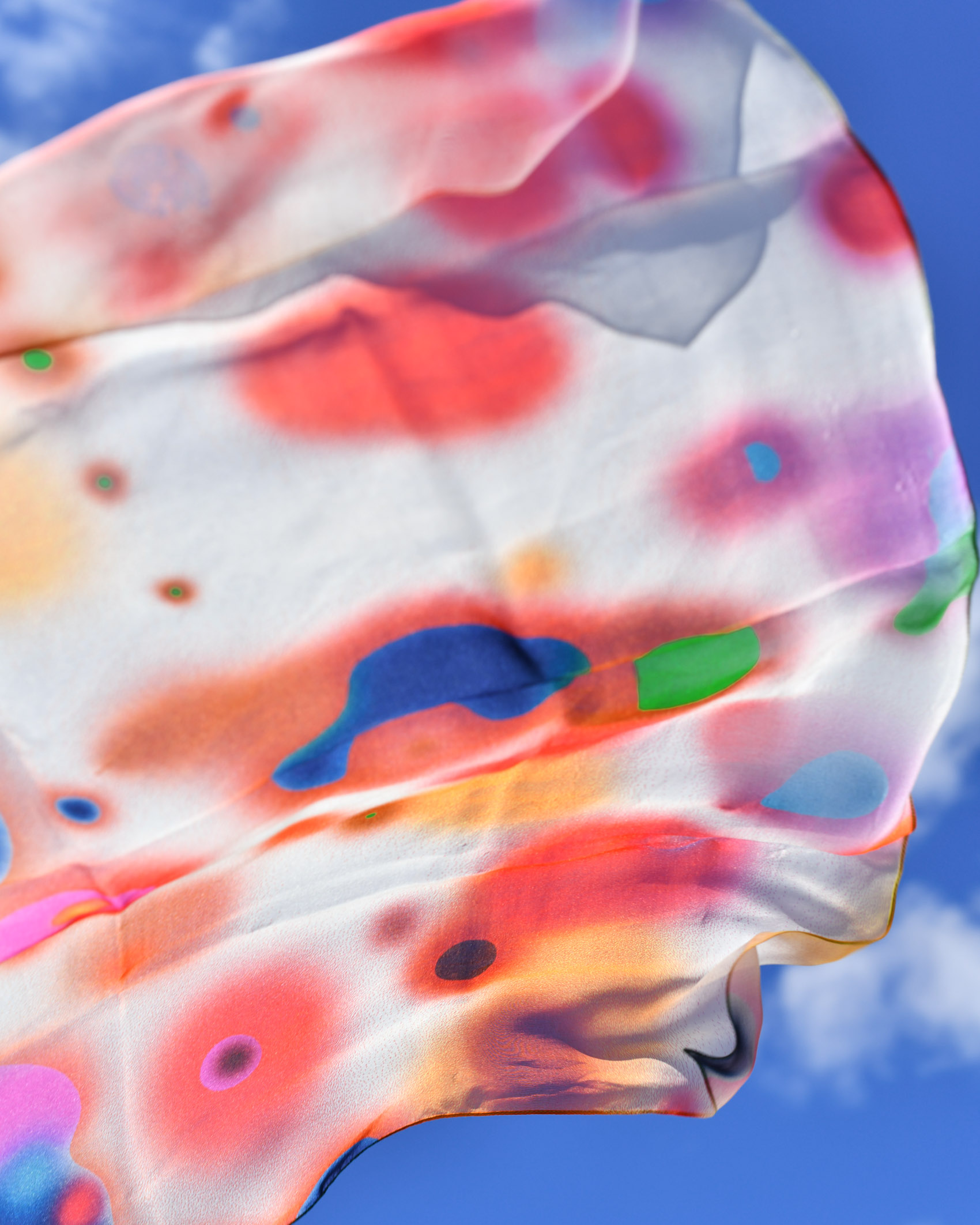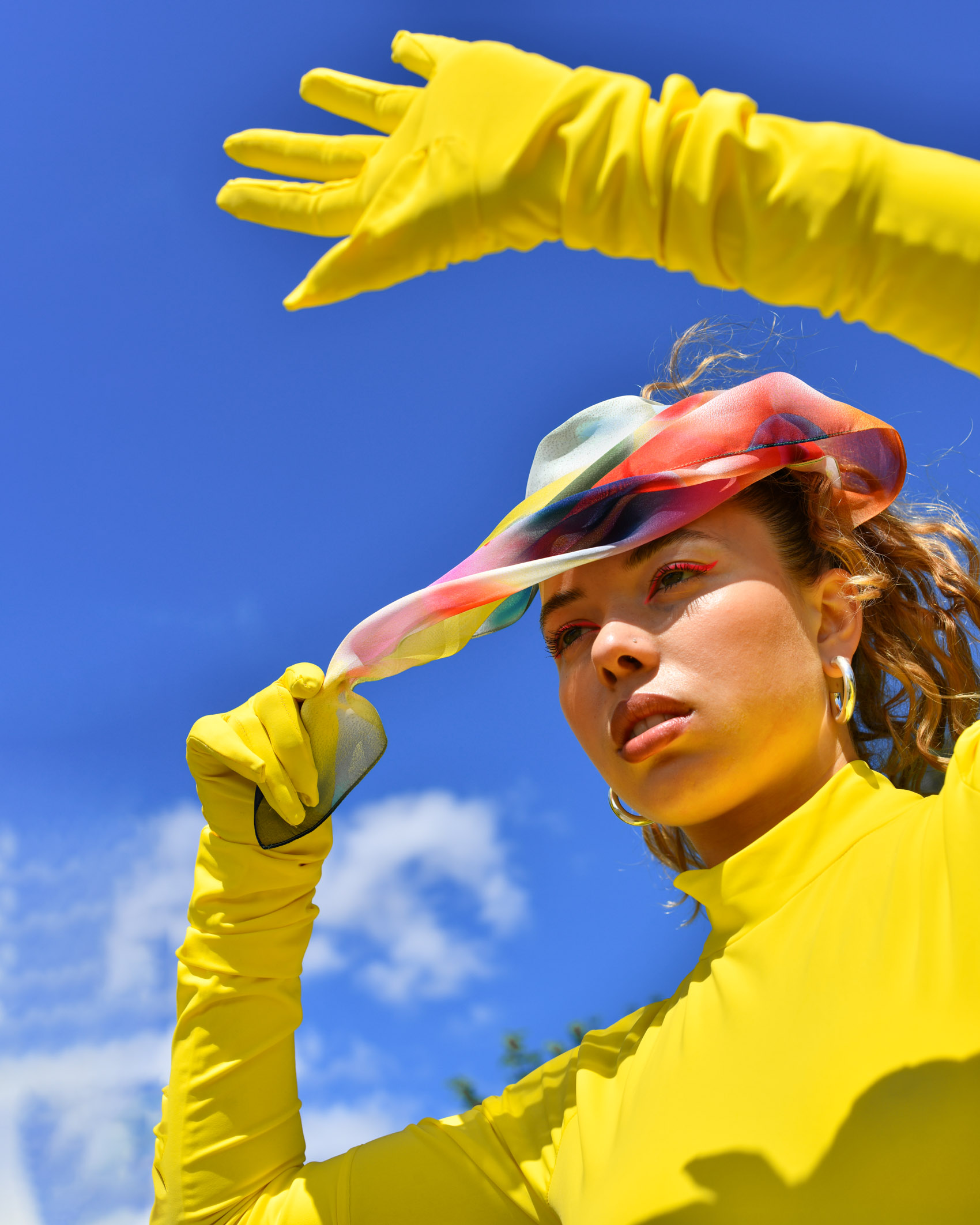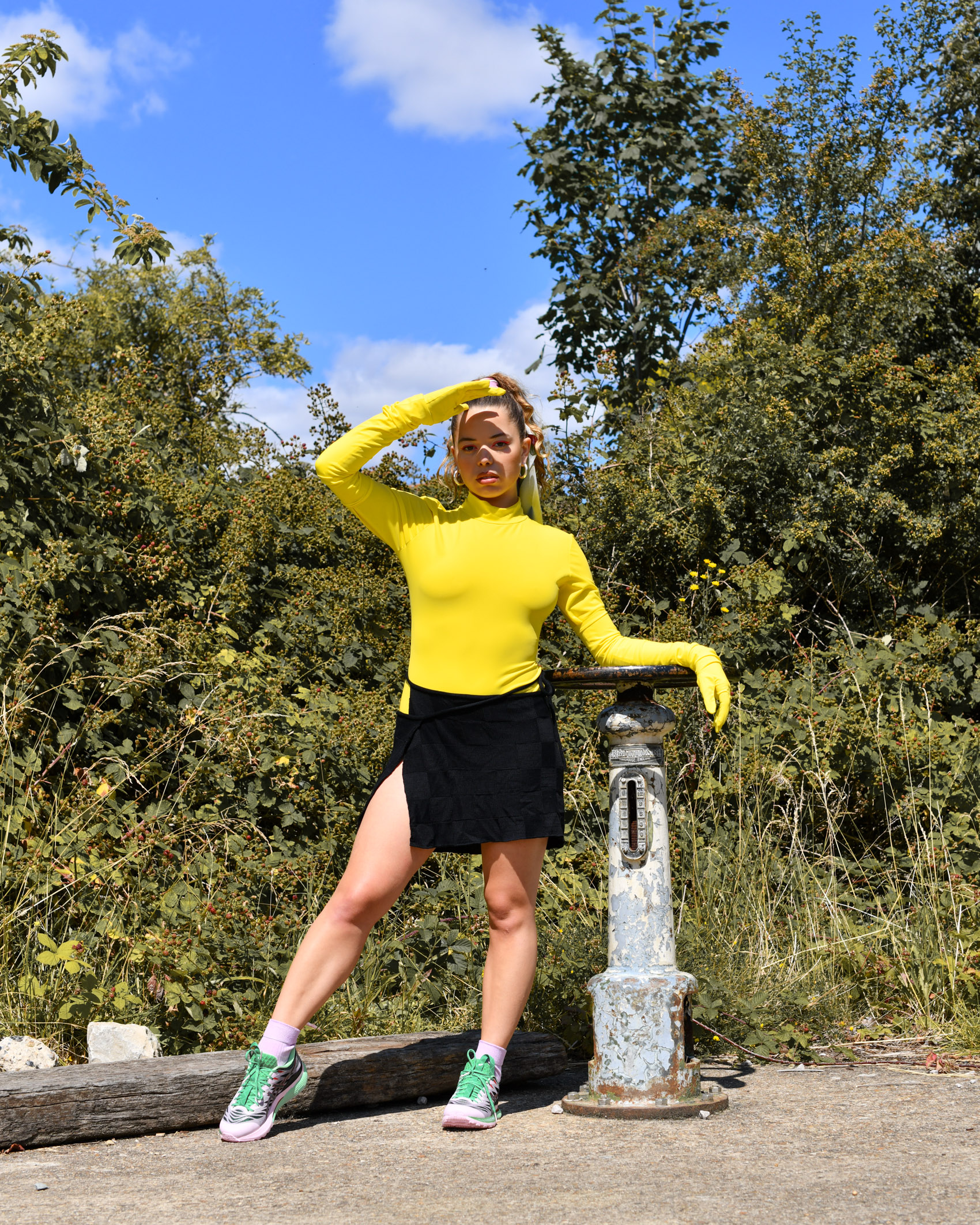 Albums aside, how's summer been? Between festivals and touring, it looks like you've been everywhere.
It's been great. We've been touring since March, and this is one of the rare weekends off in the summer. March to June was just tours. We did six weeks in America which was insane. I'm actually quite…not done with it – but it's the middle of the year and I haven't really been around, I've just been running around like a crazy person. So I'm definitely feeling it. But when I think about all those experiences it's been such an amazing thing to get to do.
I'm presuming this is the first time you've played a lot of these songs live. Has your relationship with the music changed since playing in front of these huge crowds?
Some crowds surprise you, some songs just go off better in certain crowds or countries. You always think you have it down, what song people like, what people find boring, what's more upbeat, but you get it wrong. It's been interesting – sometimes you have really weird experiences on stage. A lot of the Mediterranean festivals put you on at midnight and everyones wasted and it's like, 'why are people listening to this type of music now, should they be dancing?' [laughs]. Every time you play a song is a different experience, but sometimes you zone out. It can be challenging to always stay present.
What do you hope the rest of this year has in store for you?
I'm preparing stripped back versions of some songs on the record. We're gonna be filming that in September. I've got a festival in LA, and some more European touring in October and November. I've started writing in the past few days, I'm hoping to make some demos just by myself. I'm thinking about maybe moving somewhere for the next year, for like six months, and just focus on writing. I'm finding it quite hard in London. I'm trying to find a studio space but everythings so expensive, and so I'm like, what if I just moved somewhere not in a city so I can just live and work and really focus. I think it's gonna echo what I learned in the writing process of PAINLESS, but be a bit closer to some of the songs on Miss Universe.