IN TALKS with SICK LOVE ZINE
21.12.22
Photography: Caitlin Ellis
Styling & Words: Graham Peacock
Featuring Izzy Gorman-Buckley
Izzy Gorman-Buckley created Sick Love Zine to place an emphasis on the underground. Originally from Brighton and now living between London and Leipzig, the writer and zine-maker centres queerness and creativity in her work, often immersing herself in different cities to examine the complexities of collective and individual identities within art. With an ethos centred on exploration and empowerment, Sick Love has taken its Editor-in-Chief around Europe to amplify the voices of artistic communities that exist outside capital cities. 
Fresh from her last project, Sick Love Presents, that took her on a tour around Kyiv, Warsaw, Glasgow, and Leipzig, and now at work on her upcoming project, we caught up with Izzy to talk about honouring the legacy of zine-making, and her plans to expand Sick Love's horizons.
Thanks for coming out in the freezing cold with us. Did you have fun on the shoot?
My pleasure! I had loads of fun, I got a nice tour of Glasgow and some cold weather training whilst frolicing in my gorgeous mesh attire! It's always a treat to shoot, even in December!
Can you tell us why you started Sick Love?
I began Sick Love as a means to platform underground artistry and facilitate necessary conversation surrounding the issues faced by many young creatives navigating their respective industries. When I started, I was frustrated with the lack of critique I saw in mainstream arts media and I began producing content that explored the underground and highlighted the flaws which have led to unfair representation in the United Kingdom's creative industries.
You have a clear desire to honour the history of zine-making in your work. What draws you to the format?
Yes this is really important to me! The history of zines as a method of expression, organisation and communication for those excluded from the mainstream media is something I find particularly inspiring, and I wish to build on a long history of print with purpose through Sick Love.
To me, the zine format allows for versatile written and visual communication, creativity and accessibility. Writing is my preferred method of expression, and zines allow me to display this in an engaging manner.
What are you looking for in an artist's work that gets you excited about working with them?
I am interested in stories, works that bring me close yet leave me questioning. I simply choose work that intrigues me, that I want to know more about, delve into. This has always led me to people that make me feel the same way.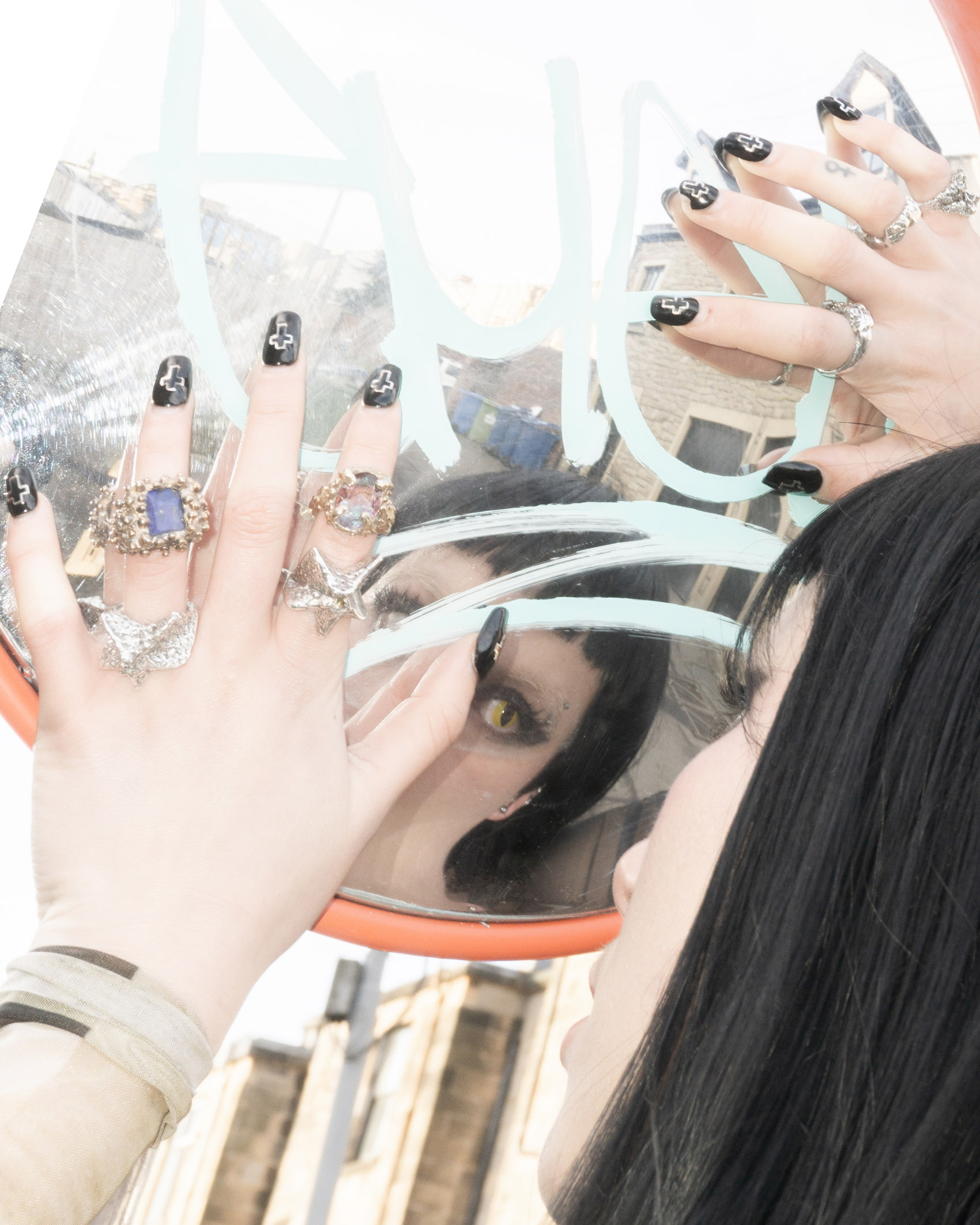 Izzy wears rings by @dormante_jewel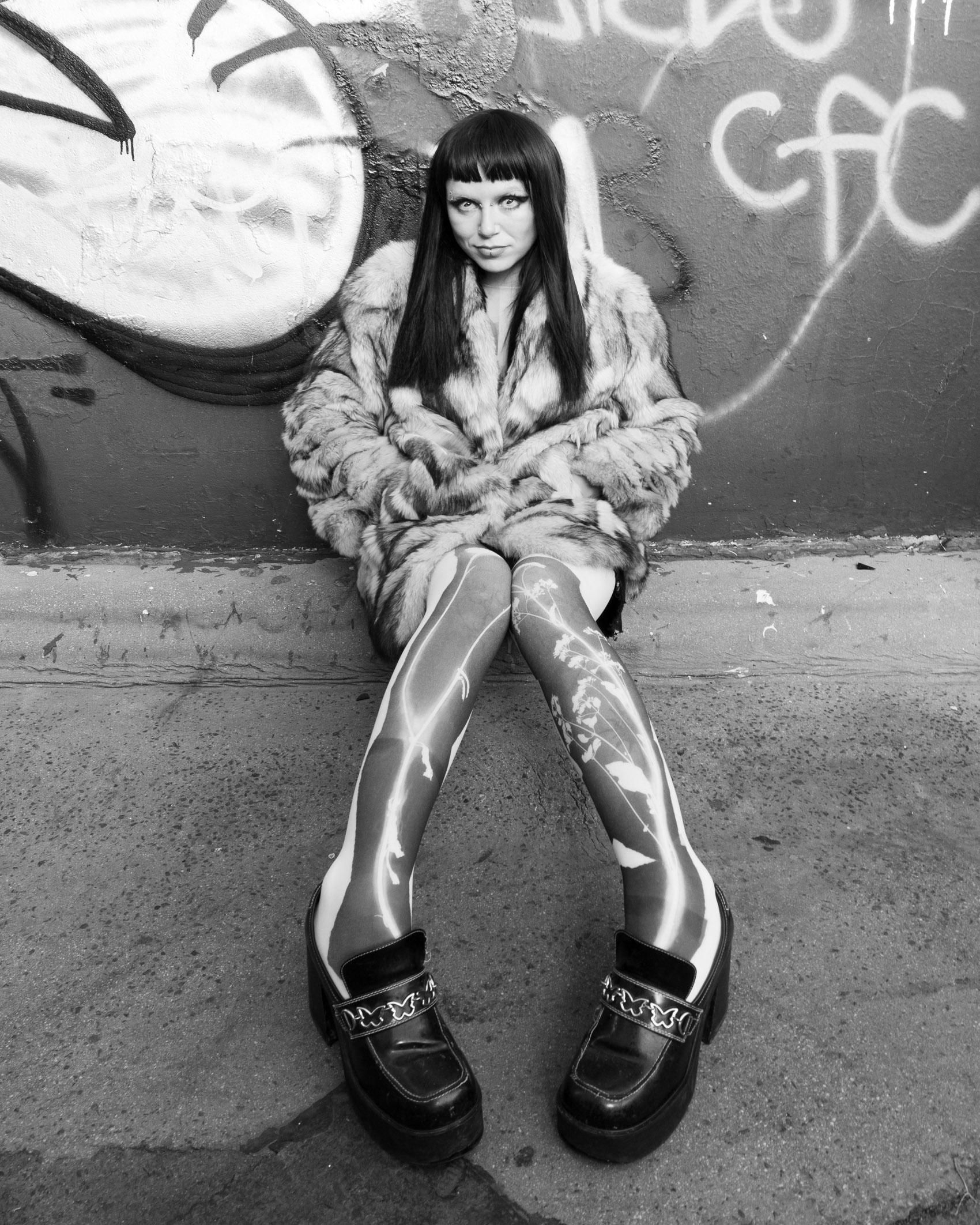 Your work with Sick Love Presents helped broaden the understanding of underground art within Glasgow, Kyiv, Warsaw, and Leipzig. What did the experience of putting this project together teach you about the way art impacts these creative communities?
Each community was markedly different. I knew art was important to these spaces, and that artists were utilising their practice to express, challenge and even provoke. Art allows many to process their own emotions and their environment, the challenges and beauties of both. I discussed this with all artists involved, as art has allowed many to challenge themselves and their surroundings.
Sick Love has expanded beyond the zines you create. You recently hosted a workshop at the much-loved Glasgow Zine Library. Can we expect more events like this to come?
Yes totally! Over the past two years since beginning Sick Love, I've organised a variety of events including workshops, exhibitions, pop-ups etc. Although the zine format is definitely a favourite, there are so many ways to engage with creatives or explore a concept that I am always interested in expanding Sick Love's horizon with a portfolio of events and opportunities for connection.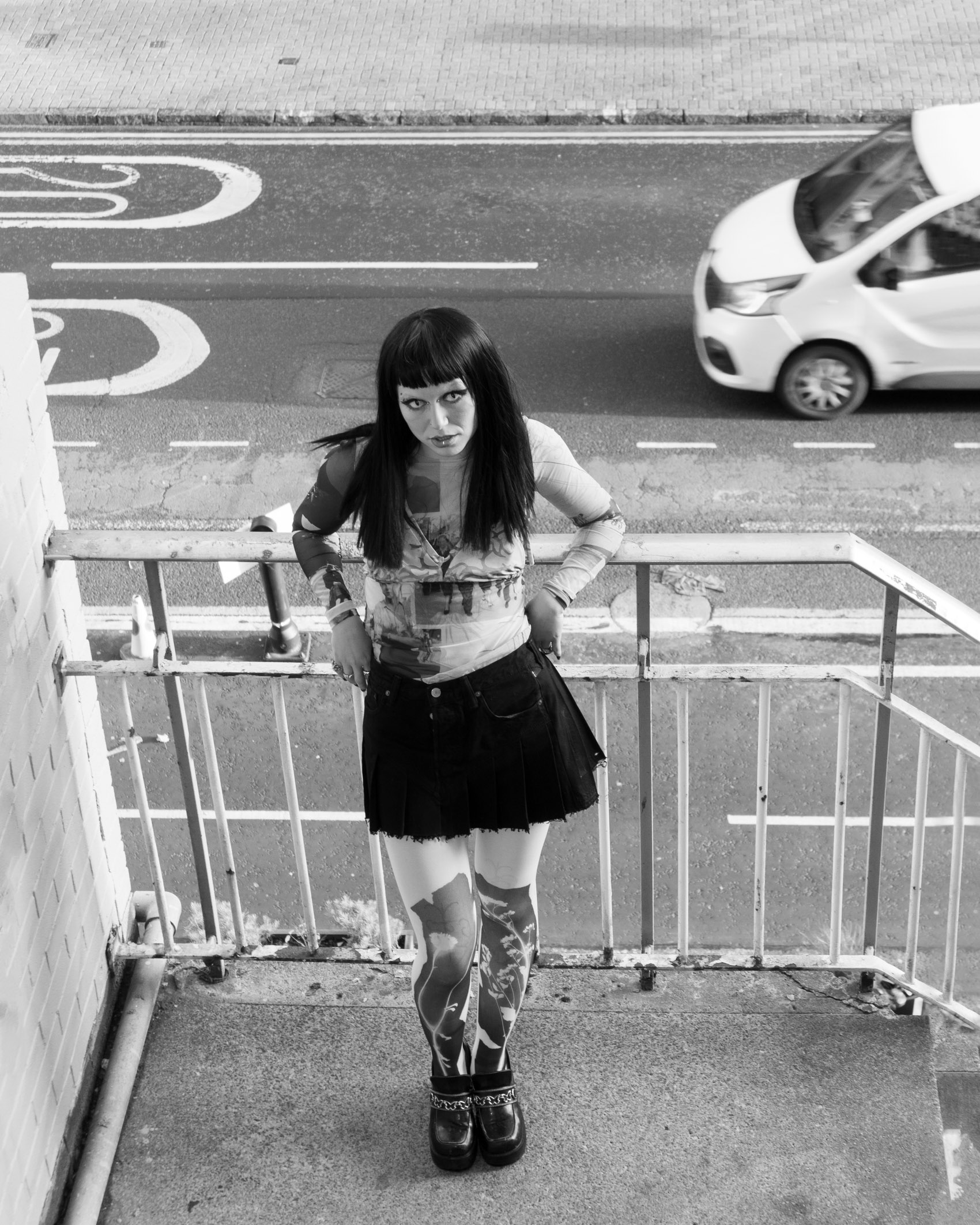 We'd love any hints you can give us about what the next iteration of Sick Love looks like.
Although I won't give too much away, I'm interested in exploring queer pasts and presents. Queer art histories are often erased or overlooked in the canon, so my next project will celebrate queer histories, influence and icons whilst supporting the queer talent of today.
Where does the name Sick Love come from?
Ah this is a funny one! It came about quite randomly actually, and is the title of a cheesy song I liked in my early teens. It simply had the perfect ring to it…