IN TALKS with HUSS
24.11.22
Photography: Bethany Grace
Words: Graham Peacock
Makeup: Shaun Lavender
Model: Huss
There's a tangible euphoria that radiates from the world of Glasgow's queer club scene, and it's a world that Huss threw himself into head first when he arrived in the city. 
Originally from Egypt, the artist and performer came to Glasgow for university, and quickly found home in the high profile club nights designed to provide a sense of community for queer party-goers. Huss's experience in Glasgow is testament to the power of the city's independent organisations striving to provide avenues for community outreach and self-expression. His experience as an artist with an online platform speaks to the ways in which marginalised voices can establish autonomy over their future, and use their profile to raise awareness surrounding human rights issues. Appearing in campaigns with Reebok, Calvin Klein, and GAY TIMES, Huss has consistently used his platform to champion global queer liberation, and used his performances to celebrate his identity in the face of very real danger. 
With LUNCH, Huss talks us through his remarkable experience in Scotland so far, and ambitions for the future.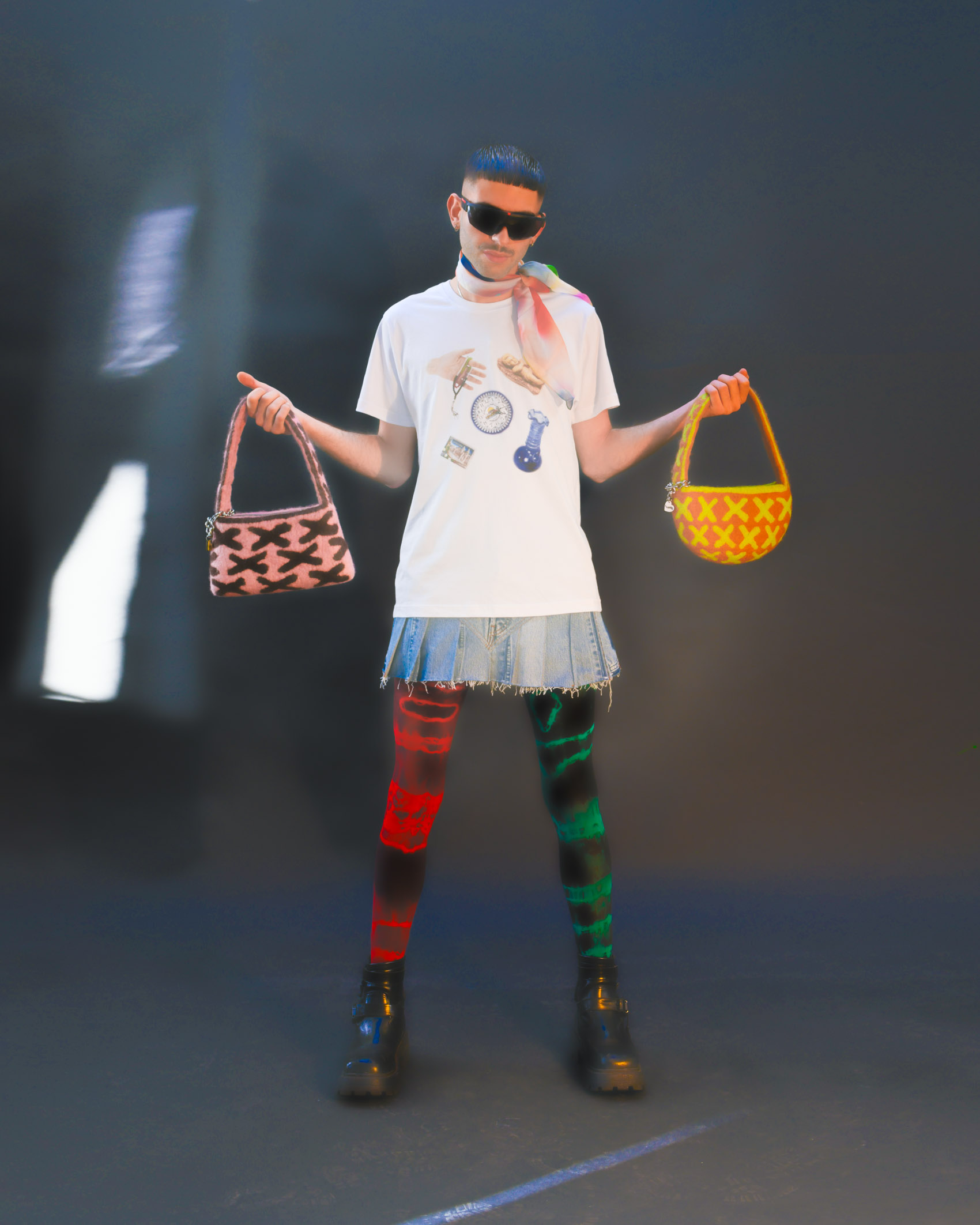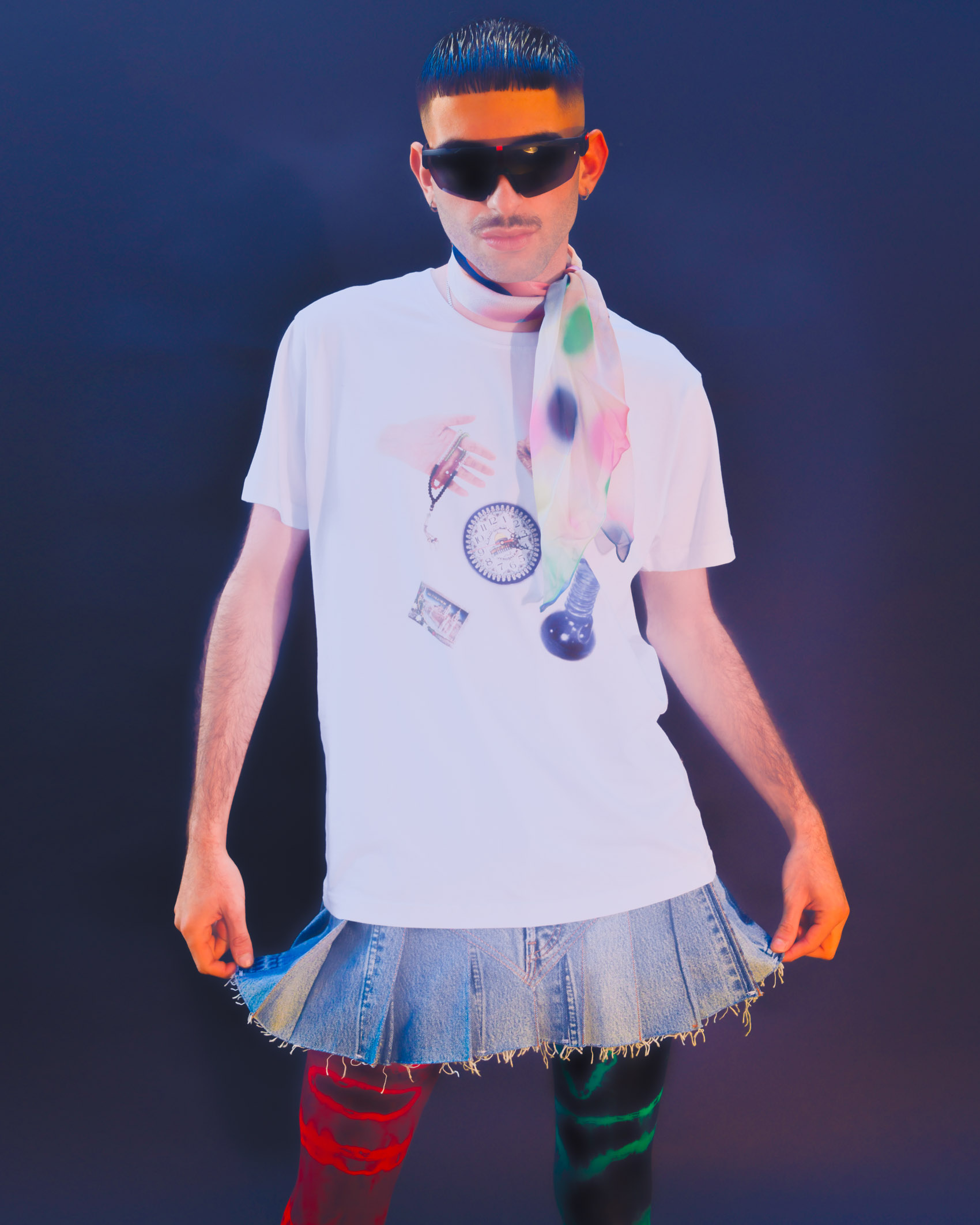 Hey Huss, how are you feeling after the shoot?
I'm feeling fab! Thank you so much for having me.
So, you're an artist and a performer. Can you tell us a bit about the kind of work you create?
I've used my work as an instrument to approach personal and cultural themes for most of my life – it has always been my voice in a life where it always felt like I never really had one. I always find it overwhelming beginning to plan a piece because I have so much emotion and frustration to pour out and I struggle communicating my feelings any other way. I use lots of mixed elements in my work such as installation, visuals, and audio to invite the audience into immersive performance and visual pieces. I want them to step into my world for a few minutes. I use my work as a queer Arab to raise issues facing the Arab world that lack acknowledgment, especially queer laws and how much it has always censored and endangered people like myself. The constant oppression on queer Arabs is not spoken enough about at all and I want my work to make even the slightest difference. It is so important to speak up for all those who cannot.
A lot of your work revolves around nightlife spaces. Can you tell us a bit about your relationship with these environments?
My work is very influenced by the queer nightlife spaces I got introduced to when moving to Glasgow from Egypt, as someone who was never given the chance to discover himself and his identity. I remember walking into the Art School and Shoot Your Shot for the first time and being so mind blown by all the artists and performers around me. I was so inspired, I felt loved, and I was no longer afraid. I was 18 years old when I got asked to do my first club performance. Due to the queer context of it, people back home found out and began to threaten to send me back to Egypt. This very queer safe space stuck by me and made me feel comfortable in going ahead with the performance. The artist and overall person I am today is thanks to those spaces.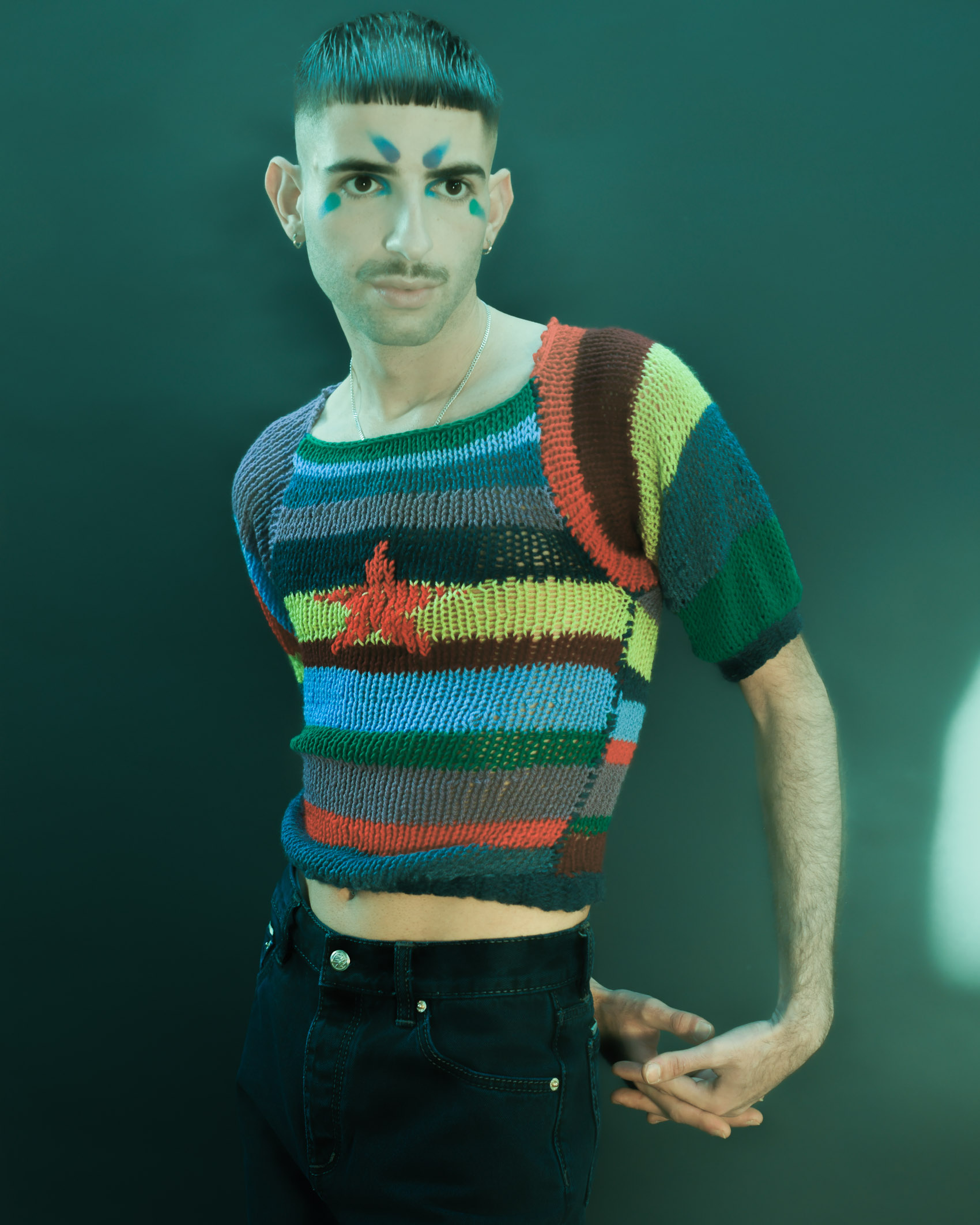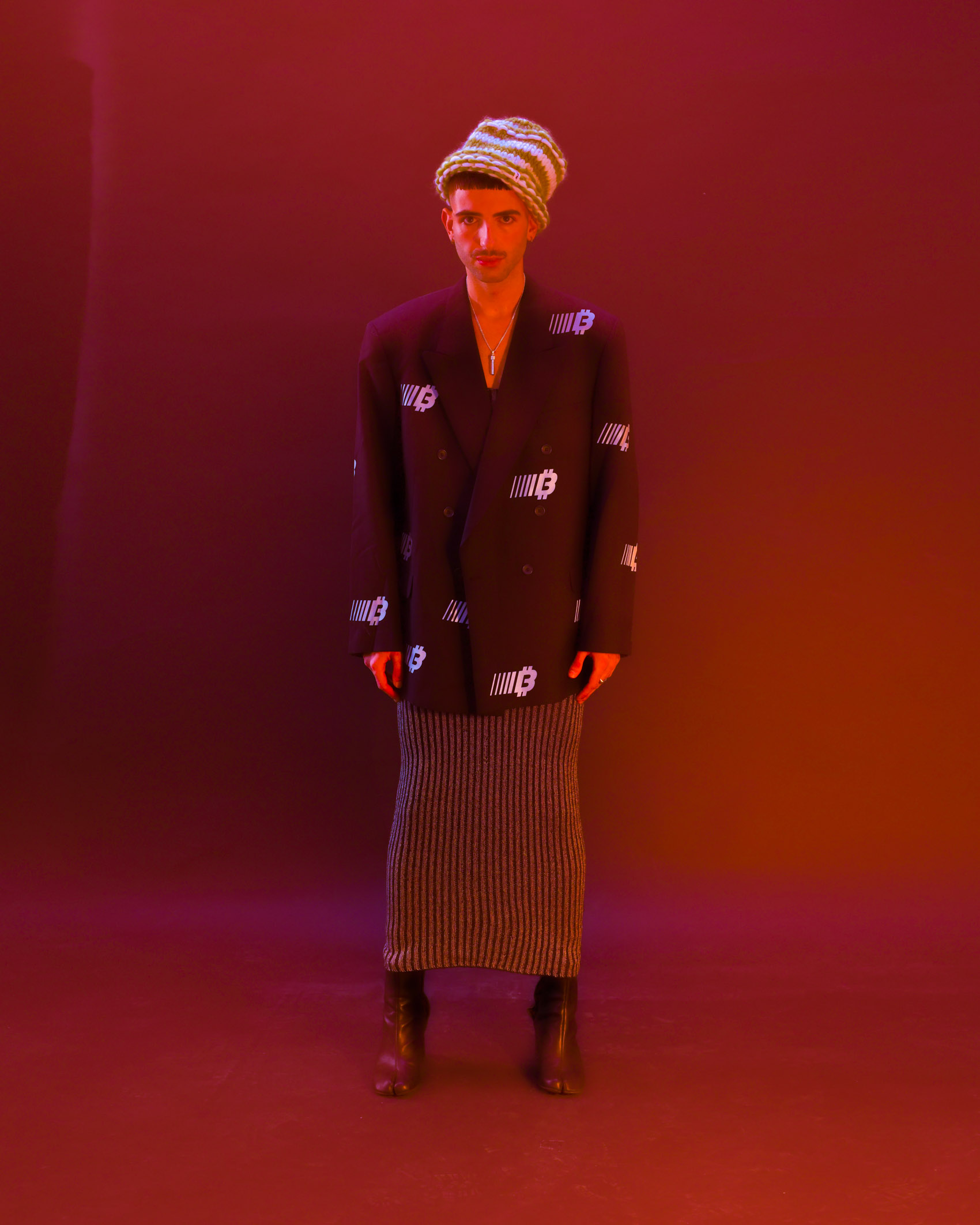 You take on a masked persona in a lot of the work you create. Do you see this as always being part of your performance?
My mask originated from that first performance. It was never planned nor an aesthetic – I started wearing the mask because I was honestly petrified and needed to urgently protect myself and my identity. It was my way of continuing to do what I love and continuing to speak about these important matters without having to pay severe consequences. Throughout the four years of my
mask, I have received endless backlash, threats and even had one of my sketchbooks interrogated in an airport, but none of this stopped me. I've been asked this question about my mask a lot, but after last year when one of the campaigns I had done outed me to everyone back home, it is no longer safe for me to go back to Egypt. Although it's heart-breaking, I am free. I finally have a voice. Right now, I'm trying to figure out how I'll transition from using the mask in my work since I no longer need to hide my identity, but for all the exciting new work (and dream show!) coming early next year, I thought it was important for the mask to remain to tell this story that is very important to me. These will probably be the last pieces with the mask – a farewell to my past life of censorship.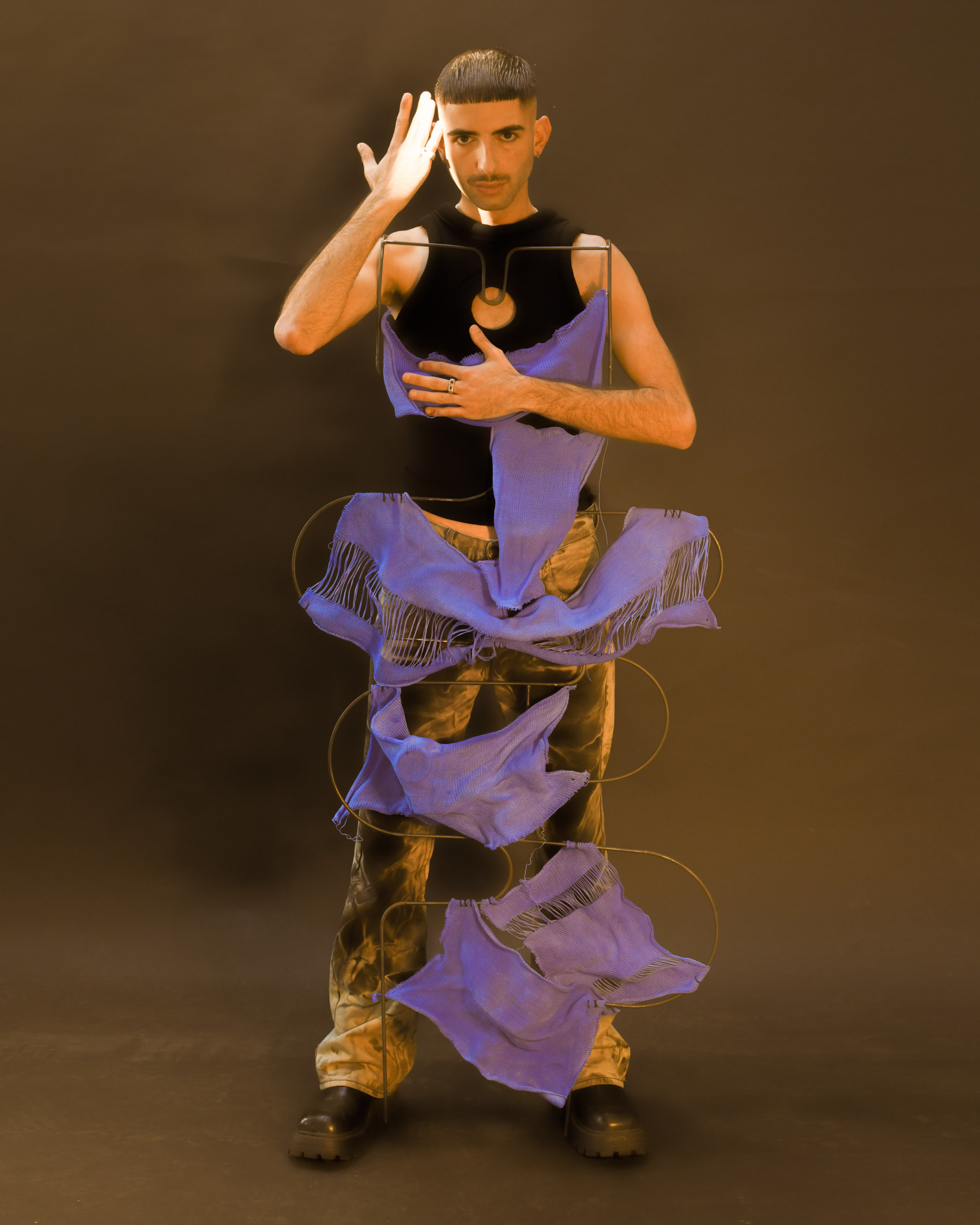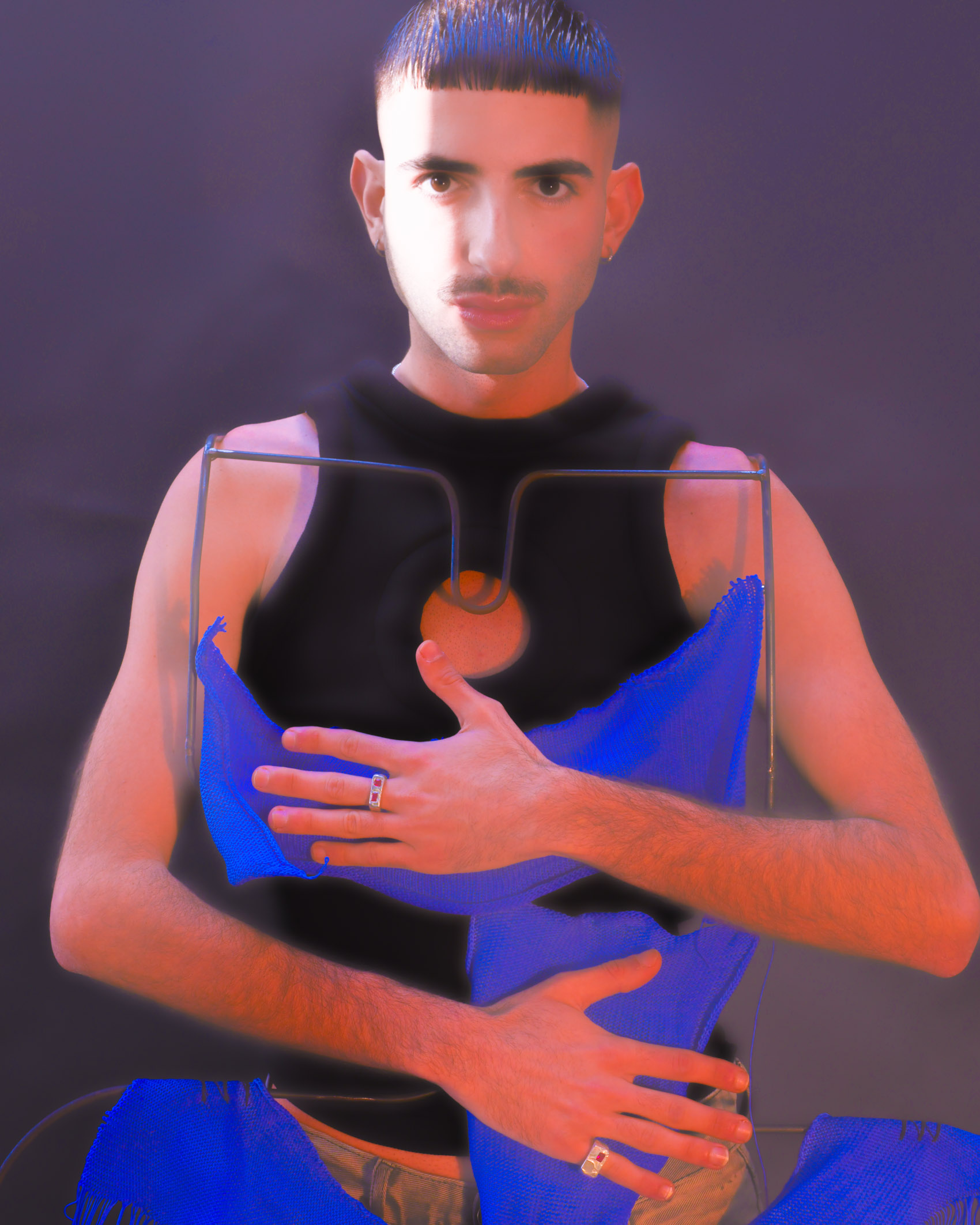 You've talked before about your love for the internet. It's kind of refreshing and almost surprising hearing the internet being talked of in a positive light these days. There's a lot to love about it and a lot to hate. What's your relationship to it like now?
I think talking about my love for the internet and social media is so ironic, because in so many ways it has made my life so chaotic and made me lose so much. It fully exposed and outed me to the wrong people. However, the ways I was able to navigate my art career amid all the censorship thanks to the internet was amazing. We as marginalised communities can create our very own virtual safe spaces, and that is something that helped form my work a lot. Whether it was opening my work for collaboration, or creating a virtual safe space where queer Arabs can mourn, rant, and create freely and safely,  or whether it was finding discrete ways to promote my work. Fast forward to 5 years later, my work and what I stand for has reached places like GAY TIMES, Reebok, and Calvin Klein, been shown on billboards around the UK and so much more, if you told my younger self all this was going to happen and I was going to be comfortable in my queerness, I would have laughed in disbelief! Most importantly, I'm now safe in this country thanks to the internet – whether it was the emergency fundraiser organised or the GoFundMe, it was crazy to see so much action taken so quickly and I'm so thankful and humbled by it all. I couldn't ask for more and strongly believe that this is just the beginning.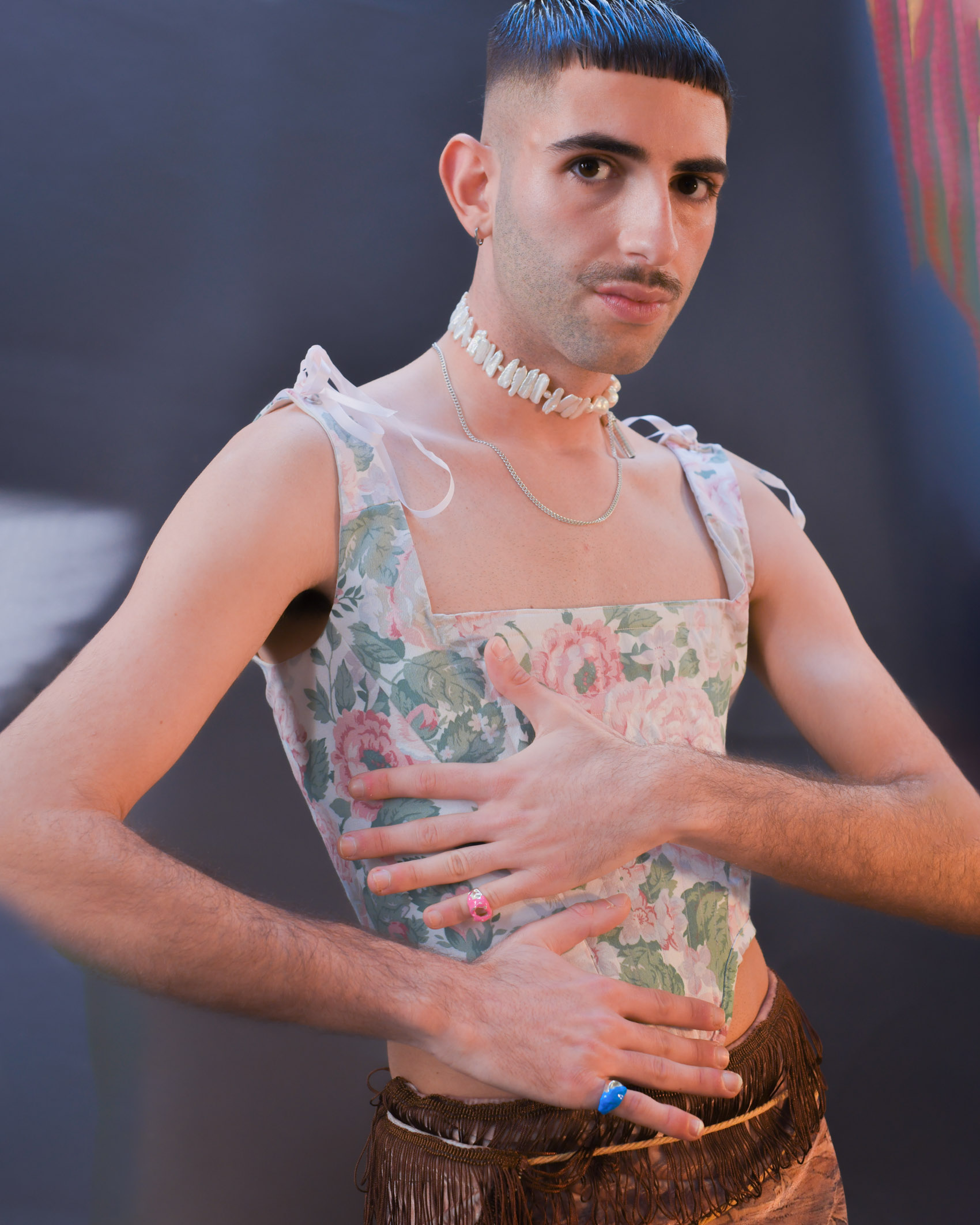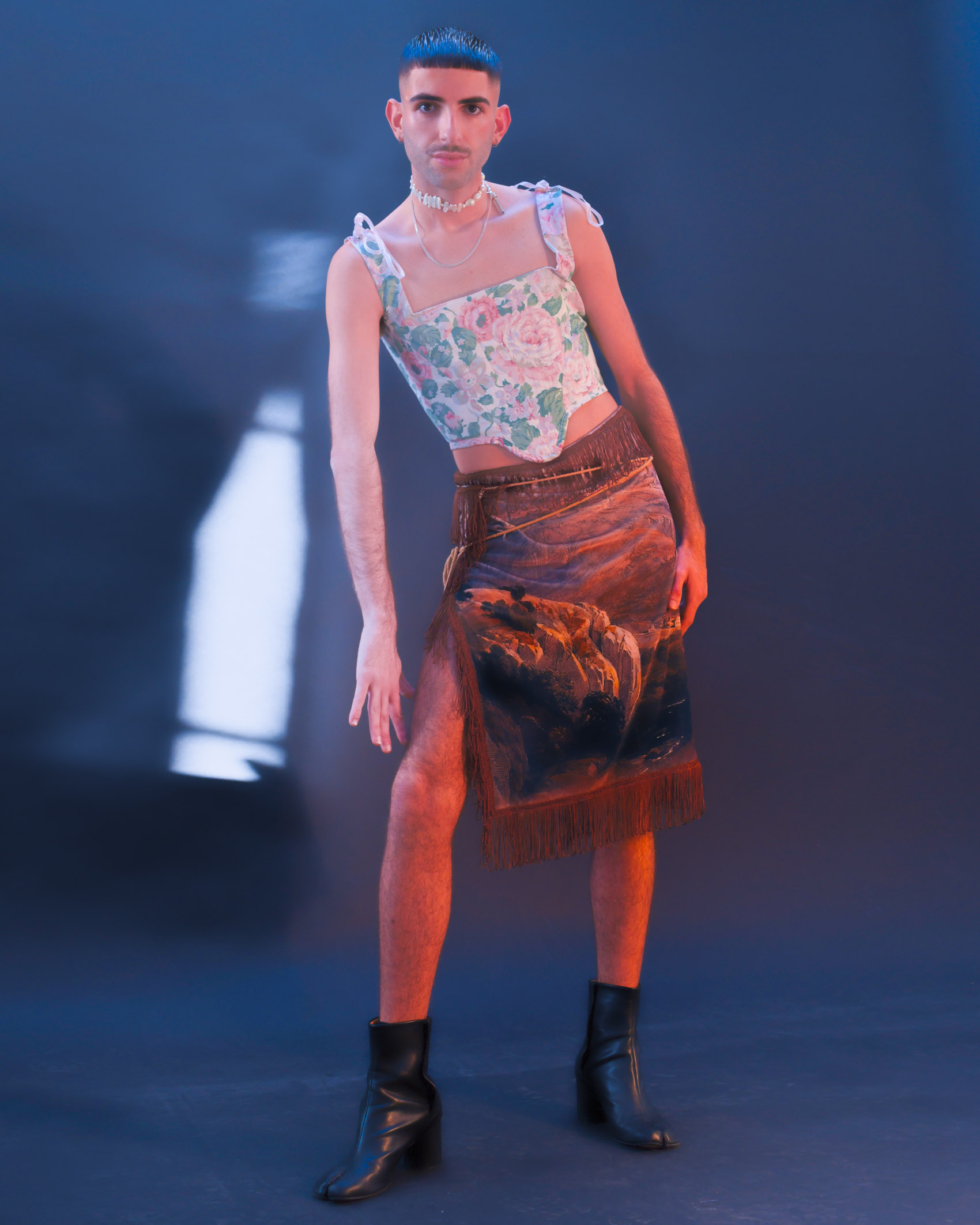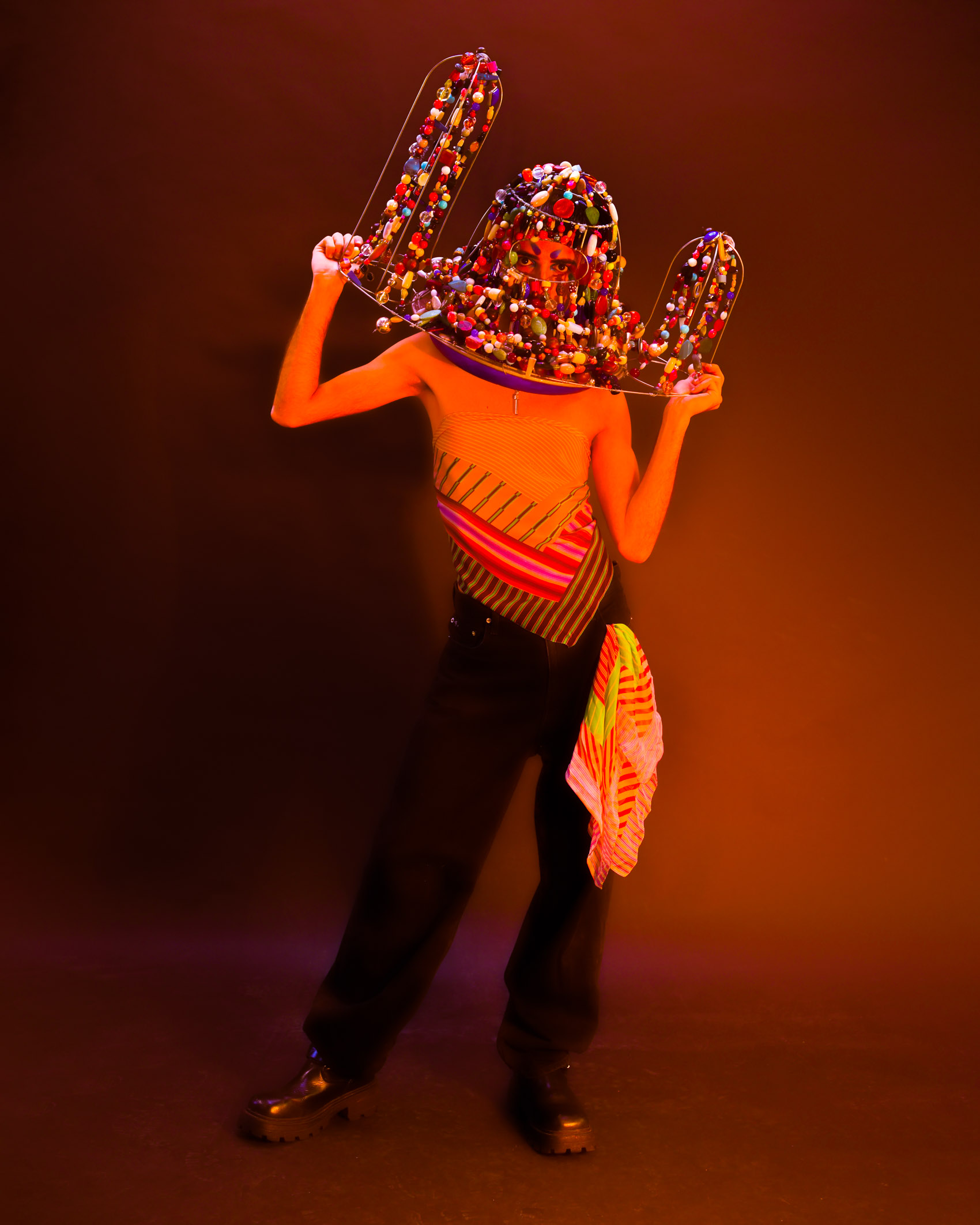 You had a lot of fun outfits in this shoot. What's your favourite?
I had so much fun! They were all amazing, I was especially excited to see Trashy Clothing – it felt like such a coincidence! I've looked up to Shukri Lawrence and Omar Braika (the icons behind the brand) for a long time and I'm just so inspired by everything they do and the important conversations they
open. Trashy Clothing is a queer Palestinian fashion brand, and their goal
is to reclaim the Palestinian/Arab identity and they are doing exactly so, even Bella Hadid was spotted wearing one of their pieces. From the perspective of an Arab, yet alone a queer Arab – this is all so mind-blowing to me and gives me a glimpse of hope. It's so important to support and speak up for queer Arabs. There is no queer liberation without Palestinian liberation.