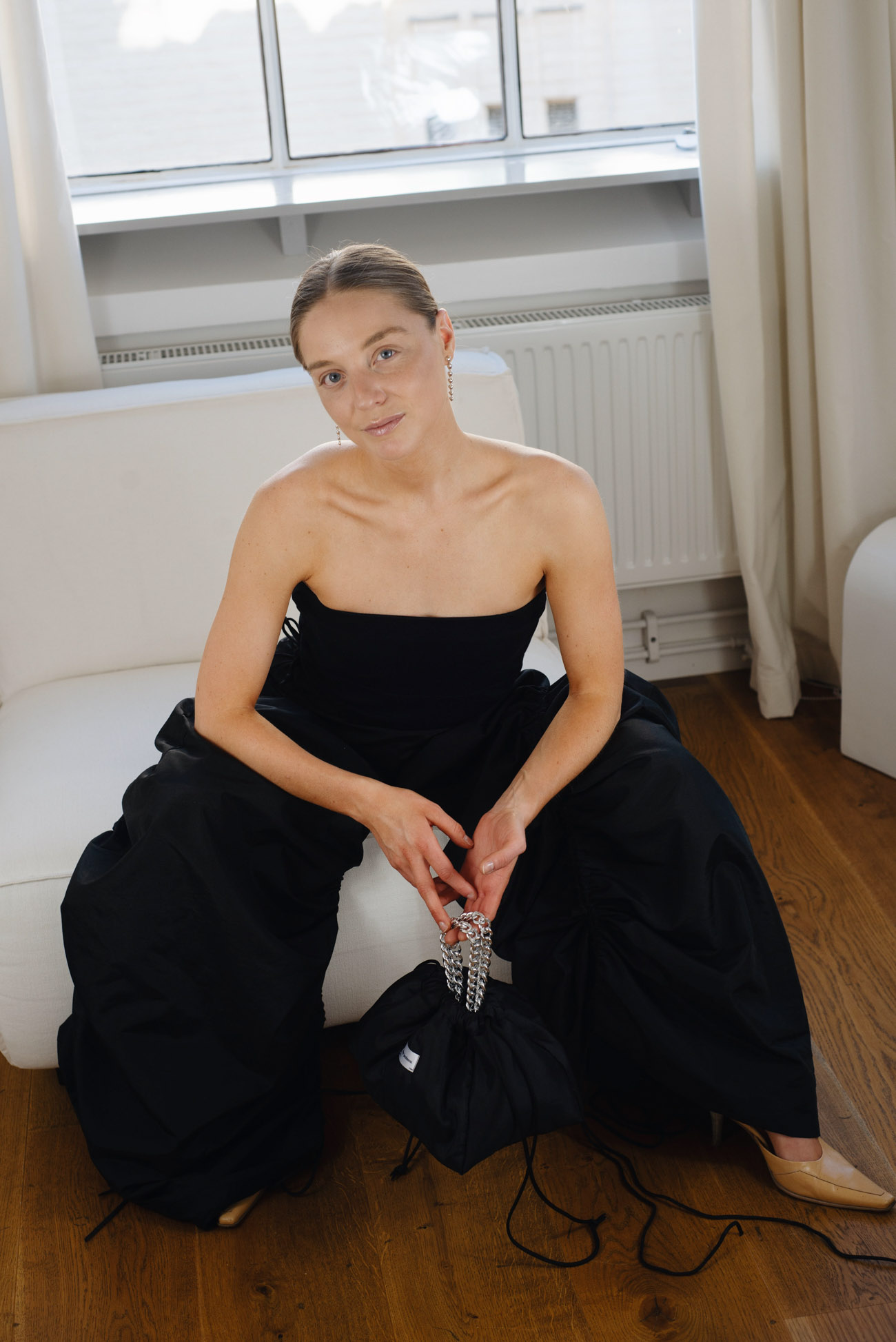 Based in Sweden, Lisa Helena Jacobsson is a fashion brand focused on sustainable practices. An alumni of Beckmans College of Design, Lisa draws on her Swedish upbringing in the construction of her pieces.
Growing up in the countryside with an active lifestyle, she was influenced by functional textiles, and began incorporating them into her work. The aim was to create functional items that maintained a sensual touch. Her bags are created from ripstop nylon with drawstring closure and chain straps made from sturdy carbine hooks. Each design – bolstered by bold colourways calling back to athleticism – offers a bold technical yet elegant addition to any look.
Lisa Helena Jacobsson operates via made-to-order or small batch production, ensuring no excess materials are wasted.