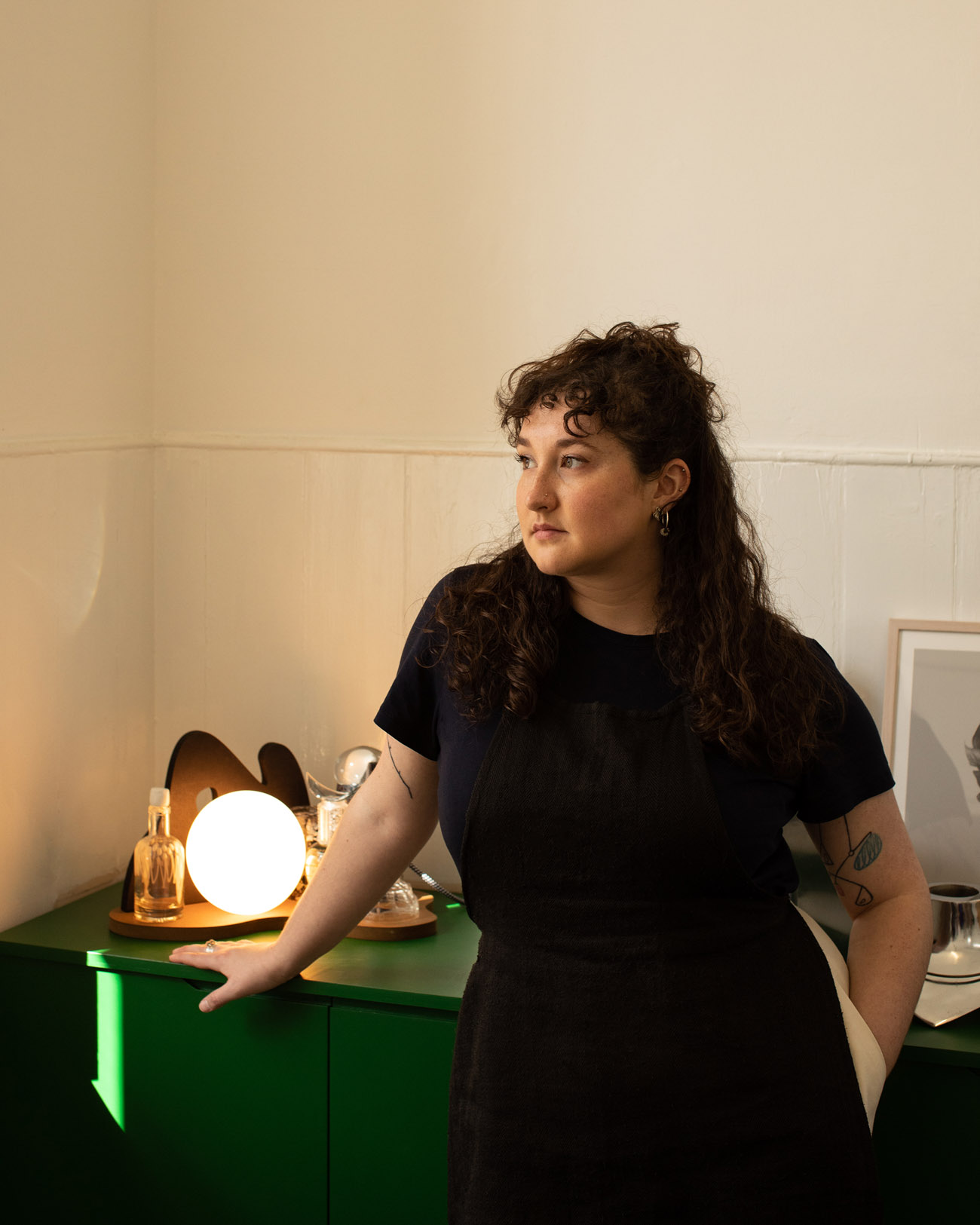 Ruth Leslie has been designing and making playful, sculptural jewellery since 2015.
Her eponymous jewellery collection is made by hand using recycled silver and gold and is inspired by both the subtle details within fabrics as well as the intricate constructions within textile machinery. Ruth finely twists wire using an old-fashioned hand drill which is then cut and wrapped around frames to create tactile, refined forms – like dangling architecture.
Her collection comprises clean, elegant structures – bold yet classic designs that transcend seasons and trends.
Each piece is handmade by Ruth in her Edinburgh studio and currently made-to-order.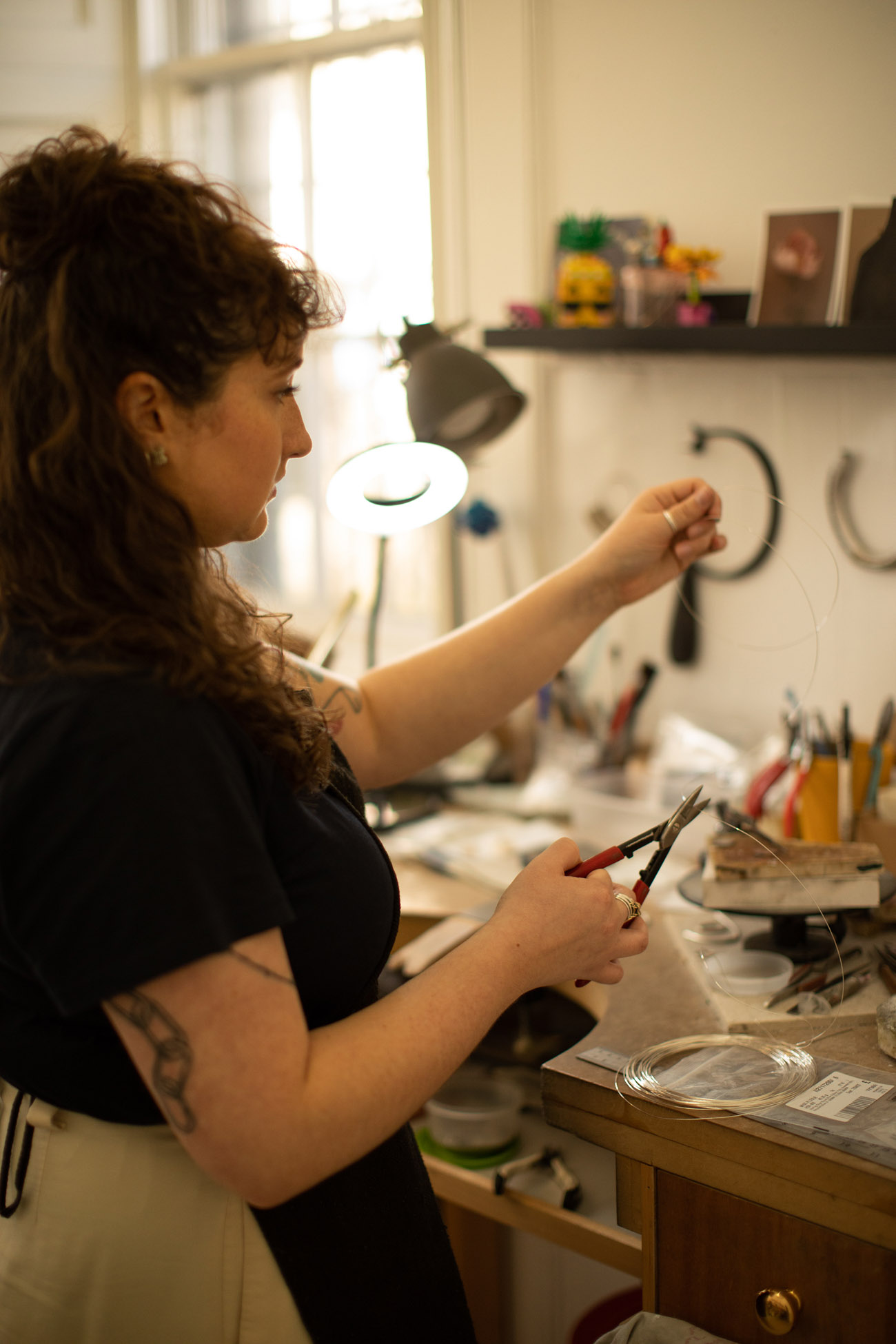 FINAL ORDER DATE FOR CHRISTMAS DELIVERY - 01/12/2023